3 Mar
My weekend started out with good food and great company! Veronica, one of my co-workers (seriously one of the best people I've ever worked with), and I went to Stacks early Saturday morning. Stacks is a pretty popular brunch place in Downtown Campbell. I've been there a few times but I think this was the first time I've ordered their breakfast.
That will definitely happen again. I guess a smart person would order the pancakes when the place is known for their STACKS. That was delicious. I'm drooling just thinking about it.
After breakfast, I met up with Jen and we walked over to REI to check out some of the gear. I had to buy a waterproof shell and a fleece jacket for our Yosemite trip next week. Yes, I haven't mentioned it on here. I didn't realize how quickly March had snuck up on us! But I'll be one of the staff members going on the 8th grade Yosemite trip. I'm not too thrilled about leaving my students with a sub for a week, but I think it'll be a lot of fun to get to work with other students. Especially seeing them in an entirely different kind of environment.
So I basically have no money now. REI on a teacher's salary is not easy to do.
The rest of the day was spent attending a 7-year old's birthday party.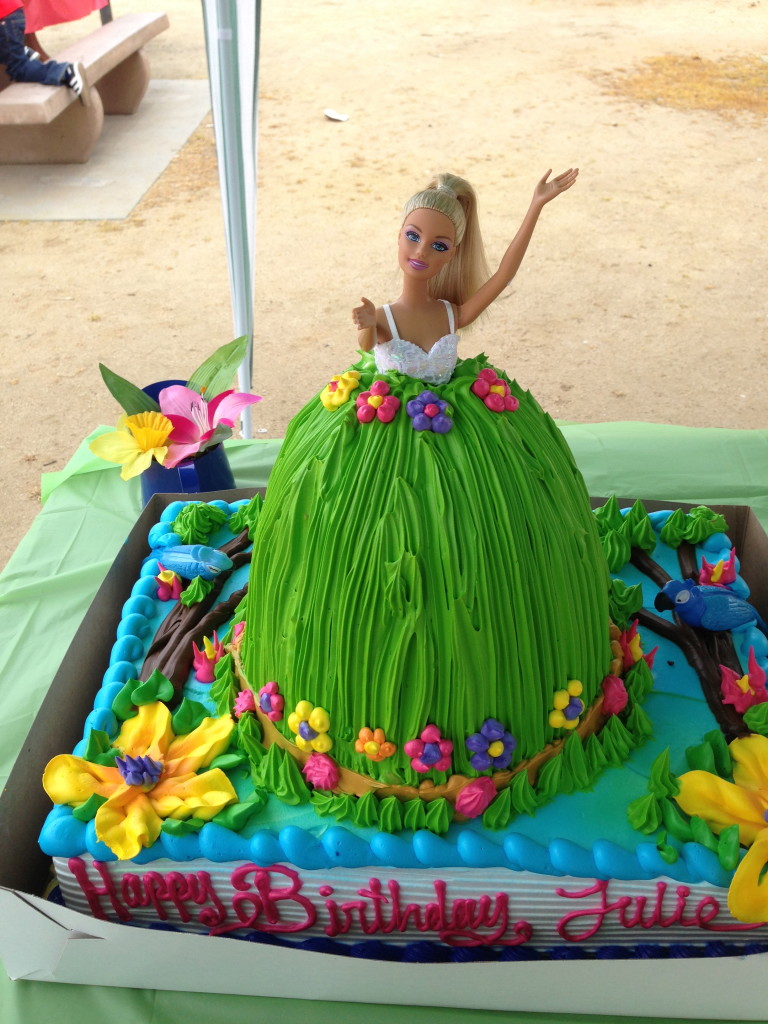 One of Jen's students turned 7 and they had so much fun playing with their teacher.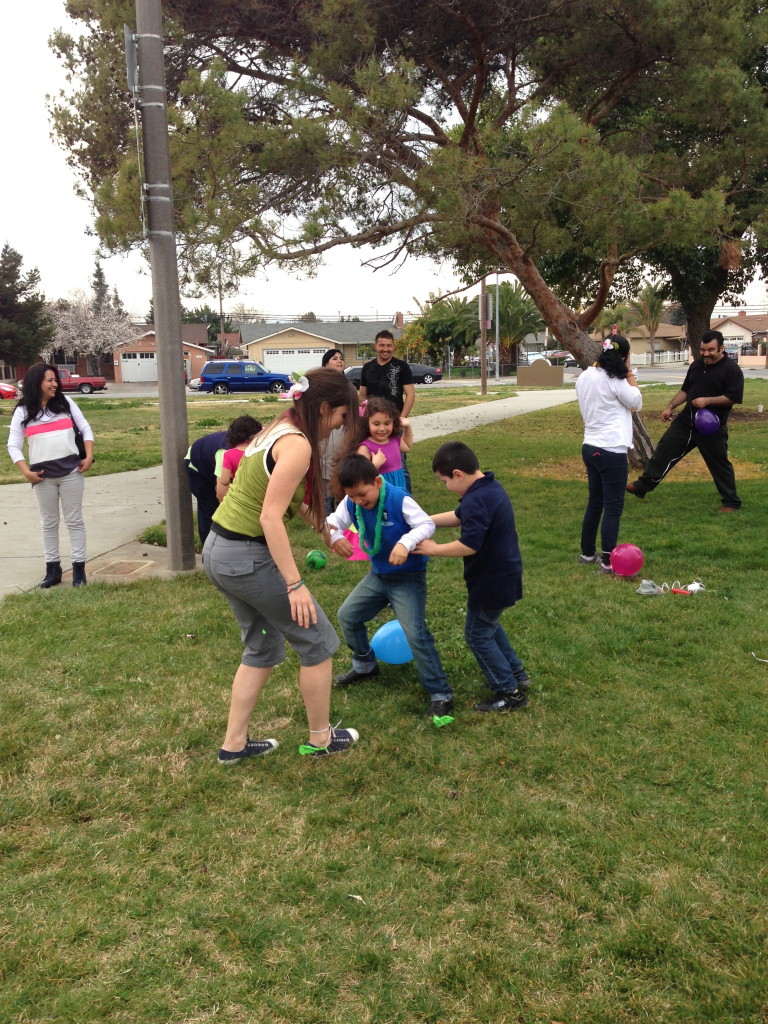 …And pushing her around in an inflatable ball.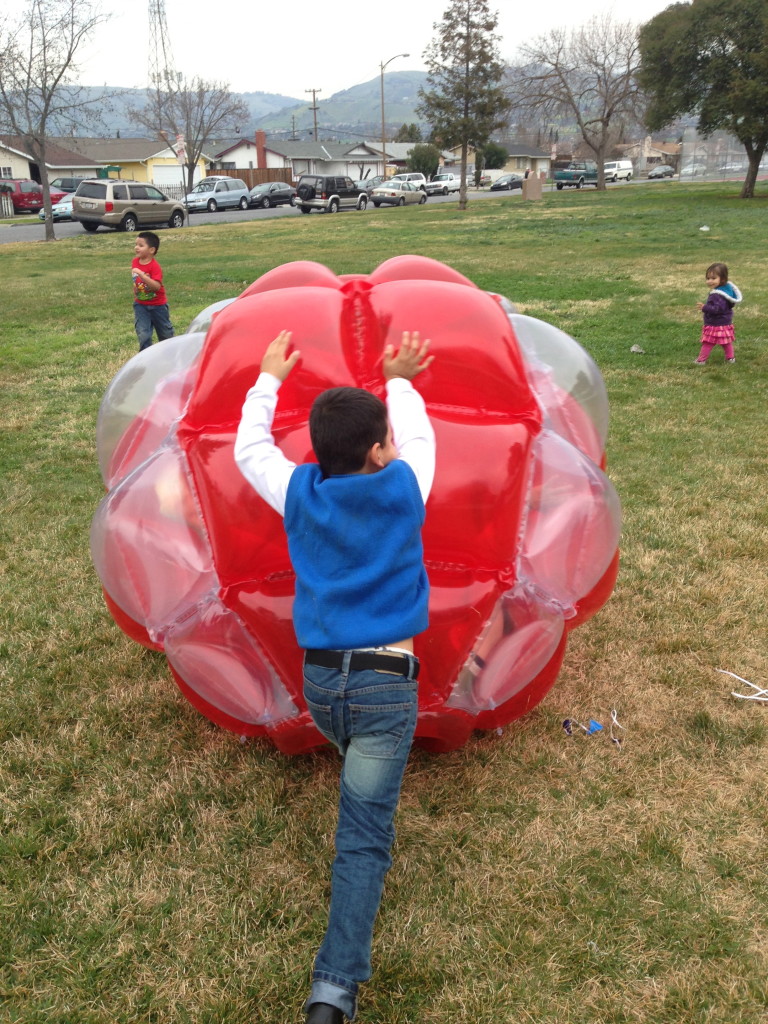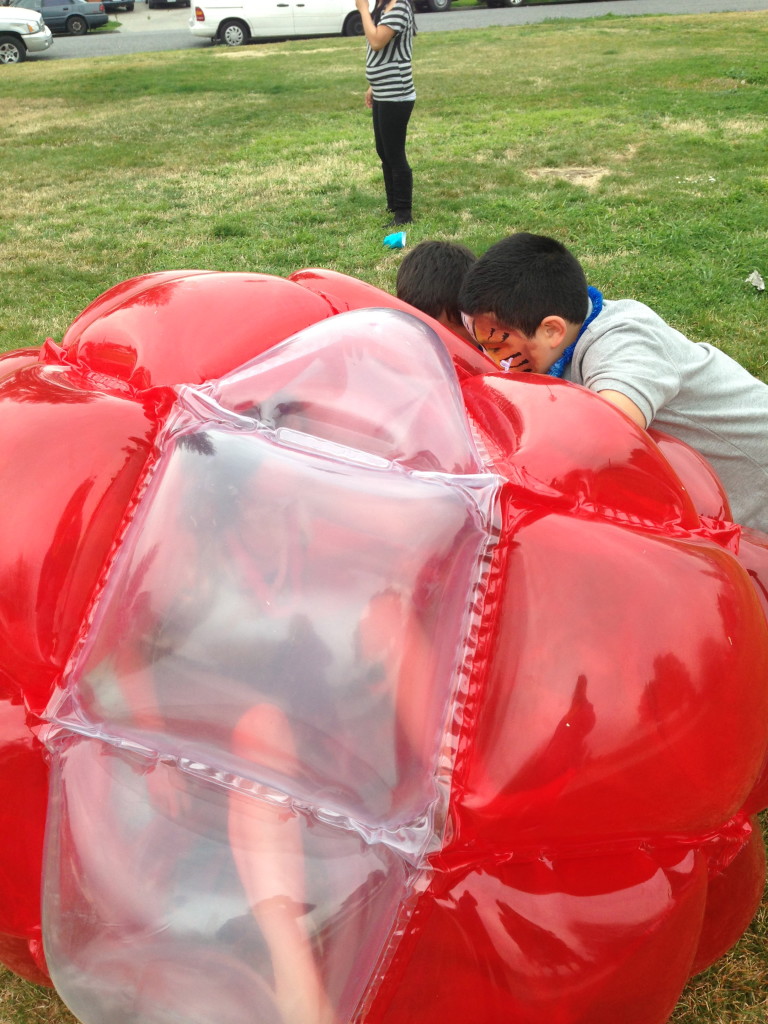 ************************************************************************
Your Turn!
What's your favorite breakfast/brunch food? 
What is/was your favorite thing to do at the park or on the playground?