A few weeks ago, I threw together a few ingredients to make a "Quinoa Fried Rice" of sorts and, since then, have dubbed it my favorite thing to make each week.
It's SO easy to make in bulk on Sunday to allow for several meals throughout the week. It's ALSO #MeatlessMonday friendly for all you fad fans.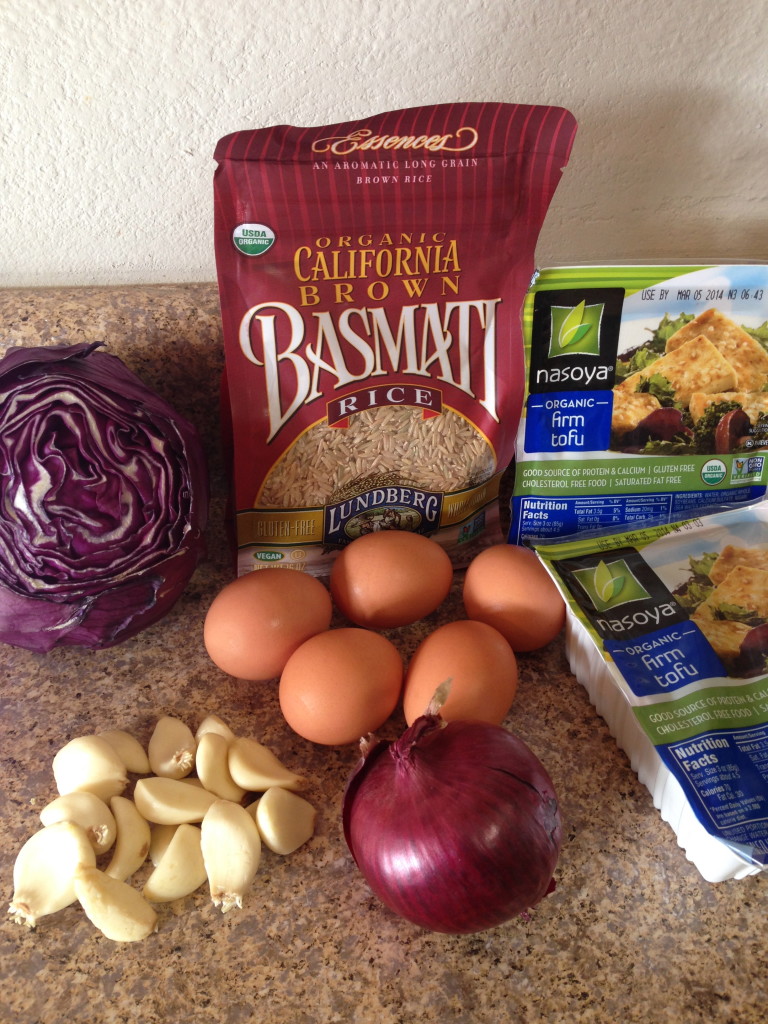 Ingredients: 
Nasoya Organic Firm Tofu (cut in cubes)
5-7 eggs/egg-whites
brown rice or quinoa
one head of cabbage
chopped onions
minced garlic
soy sauce
Sriracha (duh)
any other veggies you want to throw in (frozen veggies work too!)
Directions: 
Drizzle some olive oil in a pan. Throw in the garlic and onion until it browns. Add the cubed tofu.
Add in the chopped veggies. Drizzle some soy sauce and Sriracha on top.
In a separate pan, scramble eggs. Add soy sauce.
In a separate pot (or rice cooker), make the rice. (I chose quinoa for this instead of the brown rice pictured above).
When all is done, mix it together. Drizzle with additional soy sauce and Sriracha.
Notes: 
You use a lot of pans. Get over it.
You get to use a lot of Tupperware too. Because it makes a TON of food.
I'm a fan of tofu. Nasoya's Firm Tofu is my favorite so far. It's easy to cut without being too wiggly.
This definitely satisfies my fried rice craving without sacrificing any taste.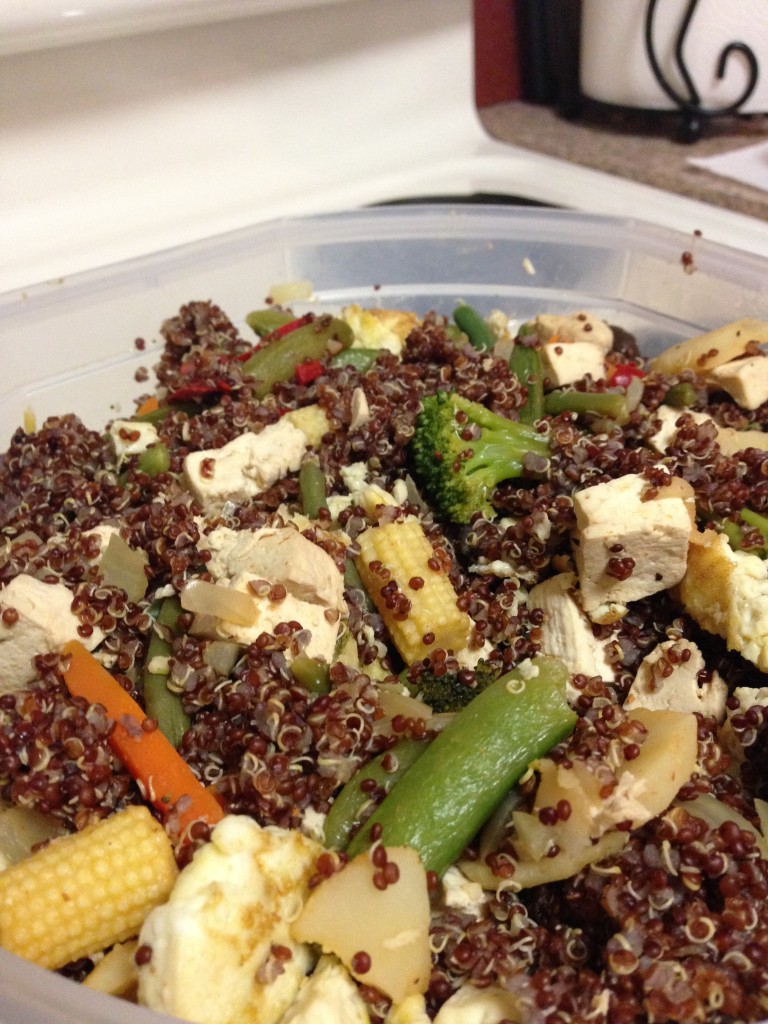 The best part about Nasoya Tofu is that it is naturally rich in protein and antioxidants. It's organic and Non-GMO Project verified as well as gluten free, dairy free, and vegetarian/vegan friendly! What's not to love?
ADDITIONALLY, Nasoya has offered to do a giveaway for you to taste the deliciousness yourself. Here are the details:
Giveaway open until 9PM PST on Thursday (3/7/14) 
Open to all US residents 
Mandatory Entry: Leave a comment with your favorite way to eat tofu
Optional Entry: Follow me on Twitter (@eatteachblog) and leave a comment saying you've done it.
Optional Entry: Tweet the following: "Enter to win @Nasoya #TofuPlus from @eatteachblog http://eatteachblog.com/2014/03/03/quinoa-fried-rice/ #giveaway" and leave a comment with the link to tweet.
Optional Entry: Follow EatTeachBlog through e-mail or BlogLovin
For those of you interested, Nasoya is challenging consumers to Think Outside the Block and share their favorite tofu recipes on its Facebook page, for a chance to win the $500 (grand prize) or $300 (runner up). The contest ends on March 31, 2014.
******************************