16 Feb
Scenes from this past week:
Last weekend was glorious. Early Saturday morning, I drove up to Healdsburg, CA with a few friends to partake in some bike-riding and wine-tasting adventures. It's about 2 hours north of where I live and it is absolutely gorgeous. Lucky for us, the weather was great. We parked our cars by 10:15 at Wine Country Bikes and were out the door with bikes and really attractive helmets by 10:30.
First stop: Sapphire Hill Winery
We biked toward the downtown area to stop at Oakville Grocery to pick up some sandwiches and snacks to go (and by "to go," I mean we basically ate everything 5 minutes after we bought 'em.)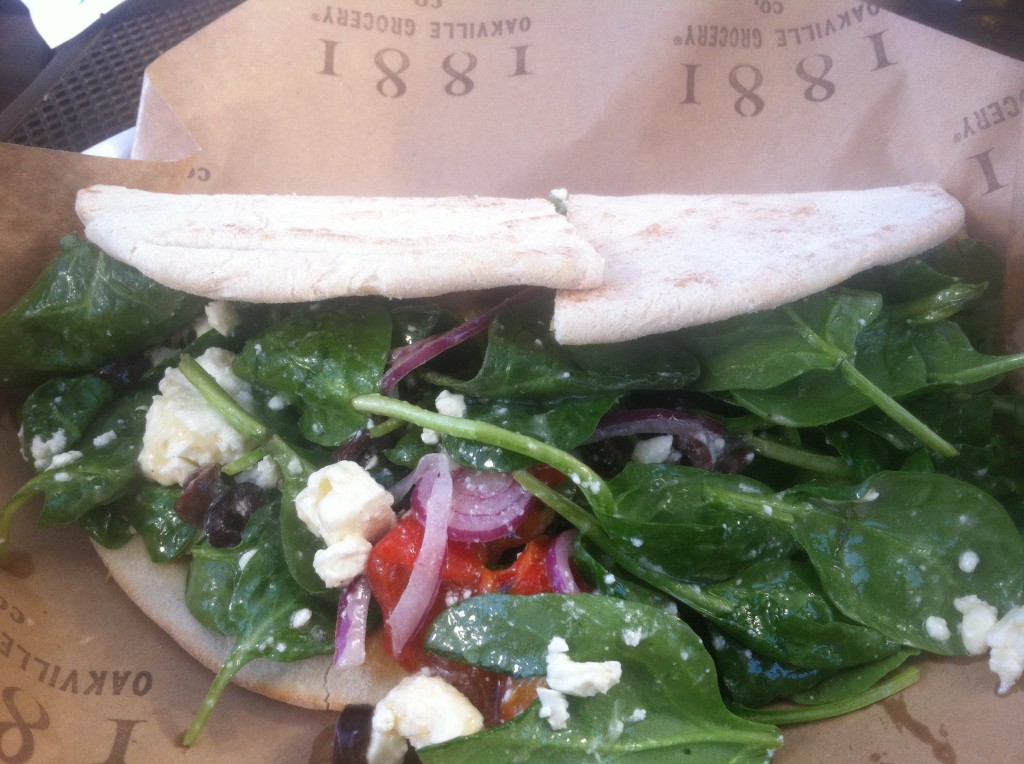 Next stop – Kendall-Jackson Tasting Room, where our tastings were free – thank you 4Square!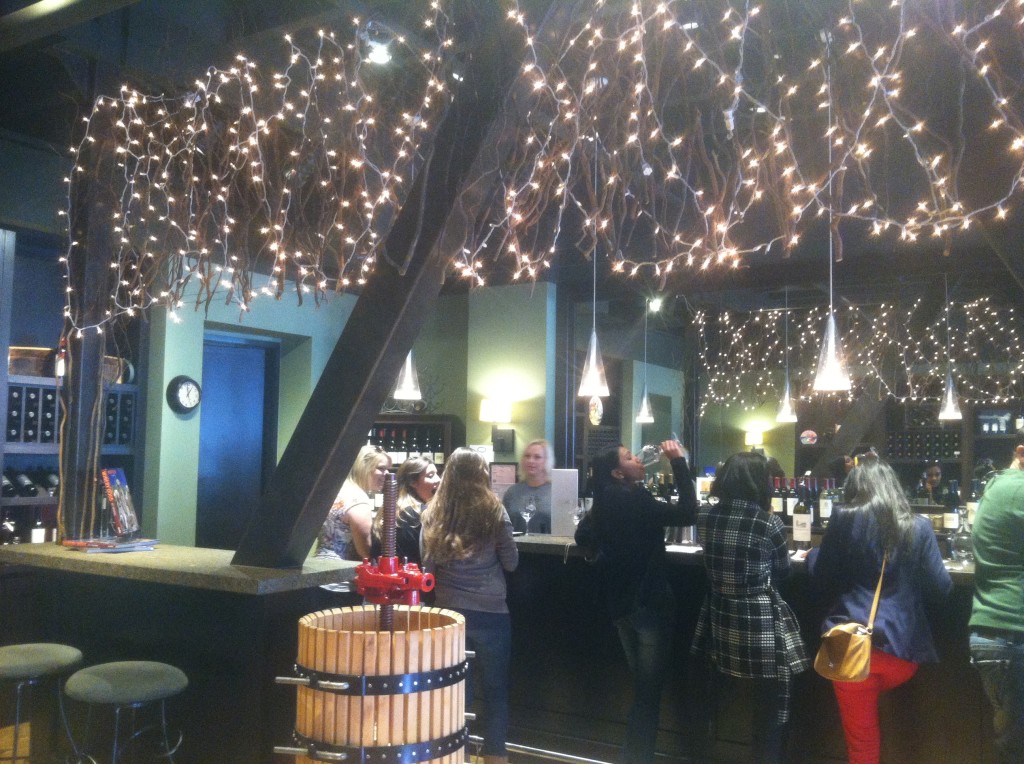 We continued winery-hopping and biked out of the downtown area toward Seghesio Family Vineyards.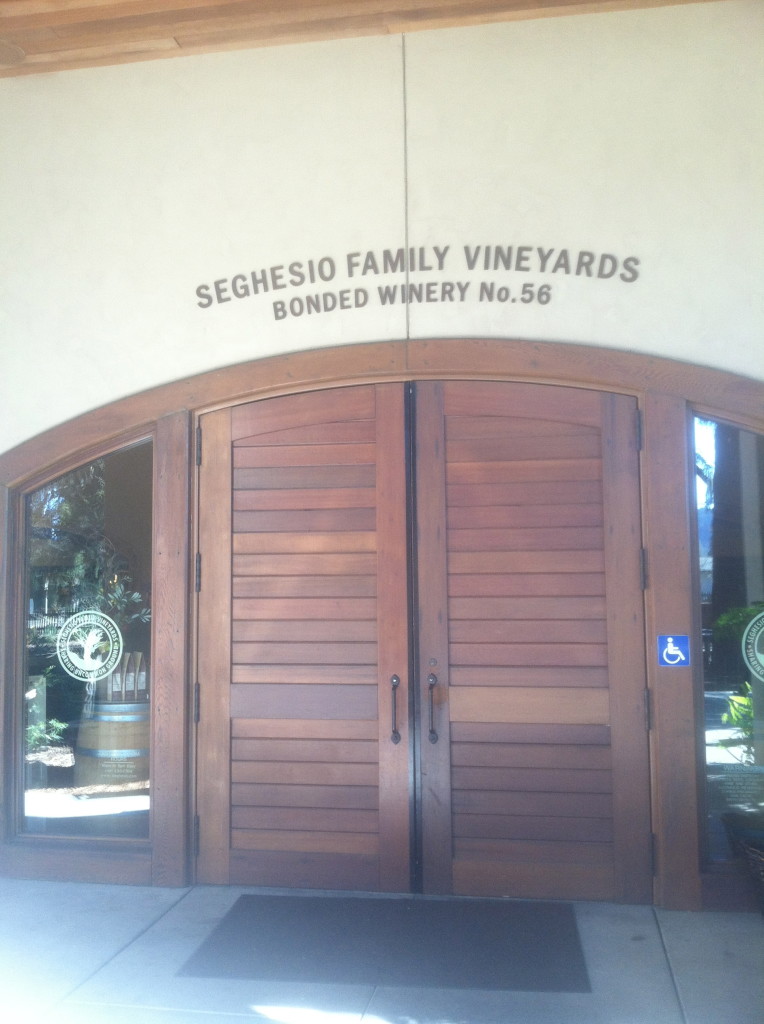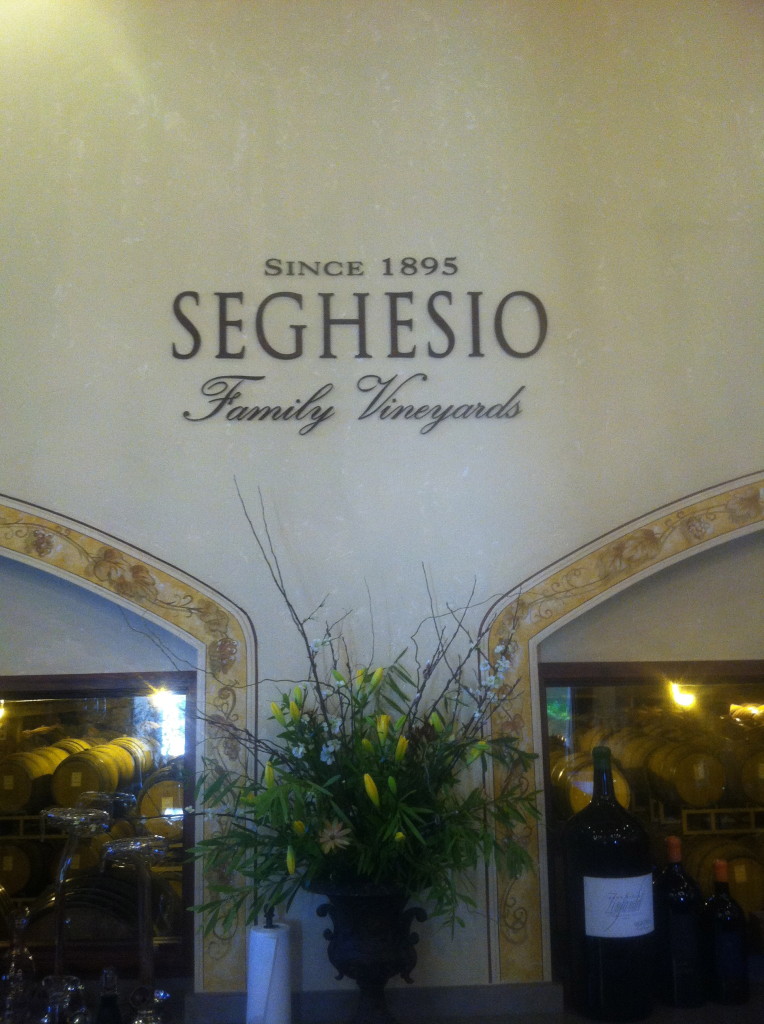 But our absolute favorite winery was the next one we went to: Alderbrook Winery. They had live music, a Valentines theme going on, cupcakes and candy all over the place, and games and hula-hoops out by the vineyard.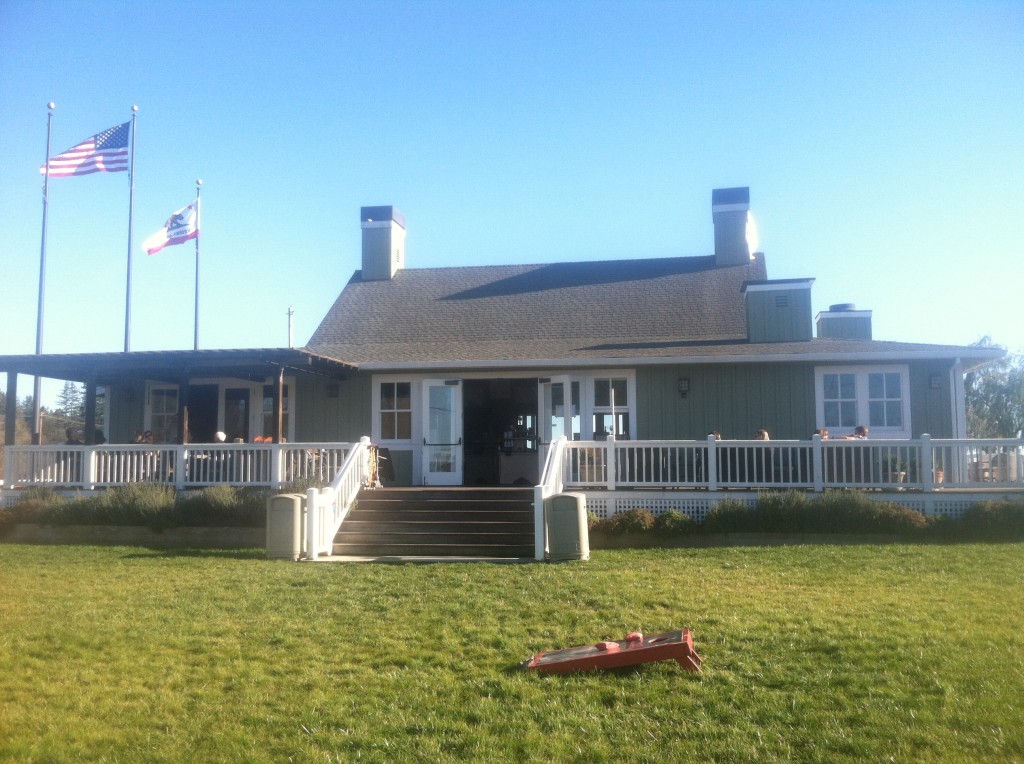 I also got these little salt and pepper shakers from Alderbrook – aren't they so fun?! 
We stayed at the winery until it was time to return the bikes. And then walked to the final winery, Hudson Street Wineries, where I ended up buying most of my loot from!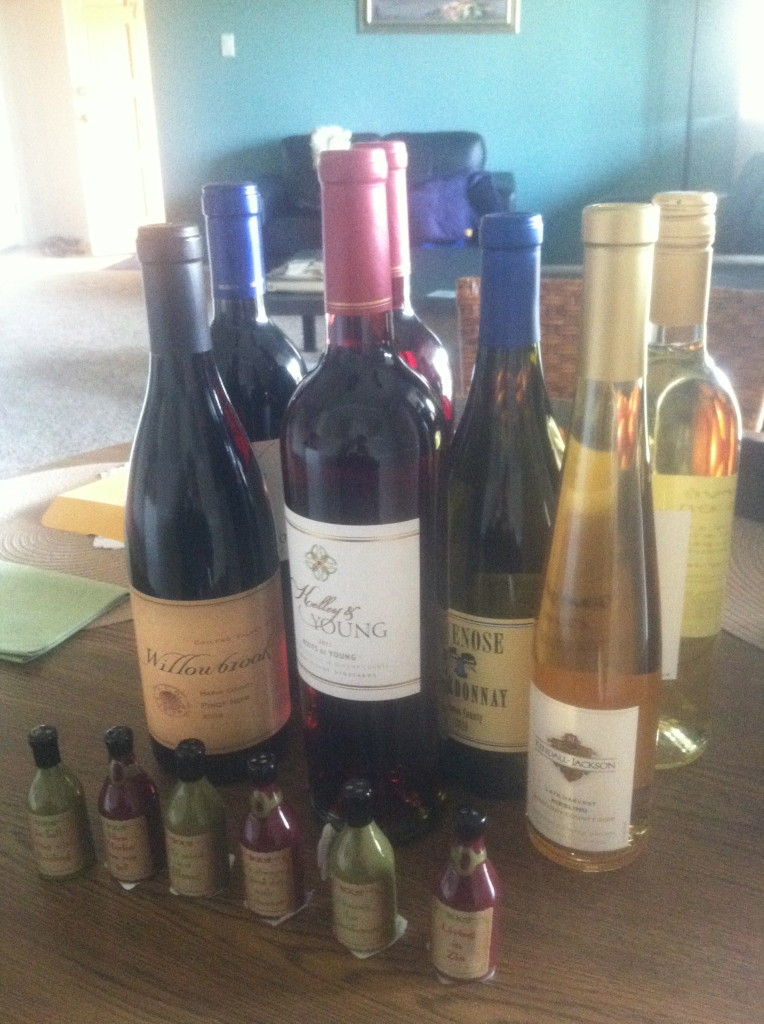 I am every winemaker's dream.  I buy all the things.
And if that wasn't wine enough, Downtown Campbell had their Wine Walk on Wednesday.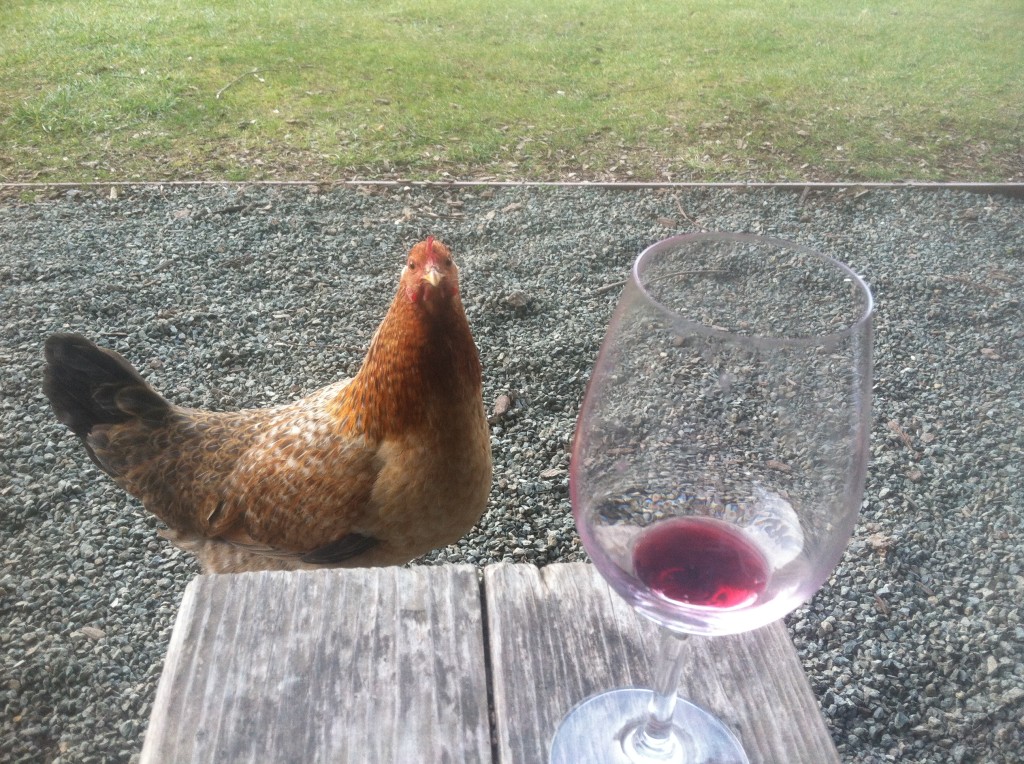 Clearly, this is my motto this week: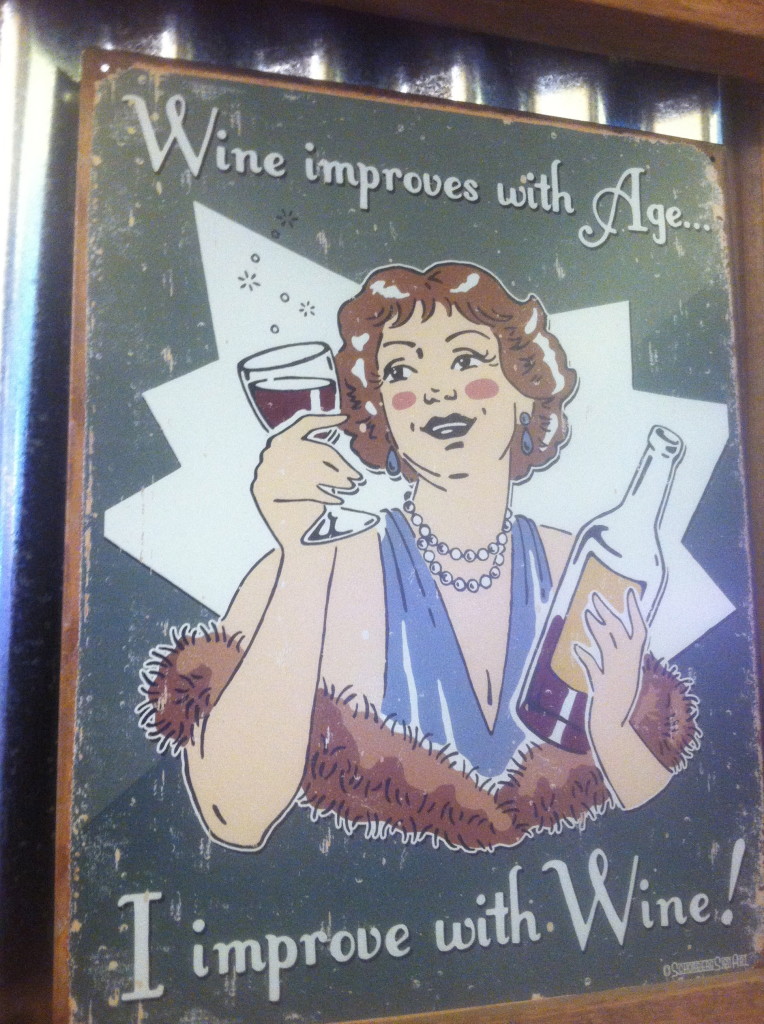 **************************************************
Question Time!
What do you prefer – red or white?
I used to be a white gal. But I'm now a big fan of Malbecs and Cabs!
What's your favorite winery/vineyard?
Mine is Cupcake – Red Velvet! Affordable AND delicious!