8 Feb
Scenes from this past week:
Last Friday, I was beat. Completely done with work. Exhausted from writing reports. Tired of all the "grown-up drama" that comes along with this job. I just needed to take some time to myself. Away from everyone. So I left work shortly after the kids did and went to Stevens Creek County Park.
It was just me, my mini bottle of wine, and my book (hi-tech version). Nobody else nearby. It was exactly what I needed. Uninterrupted relaxation time.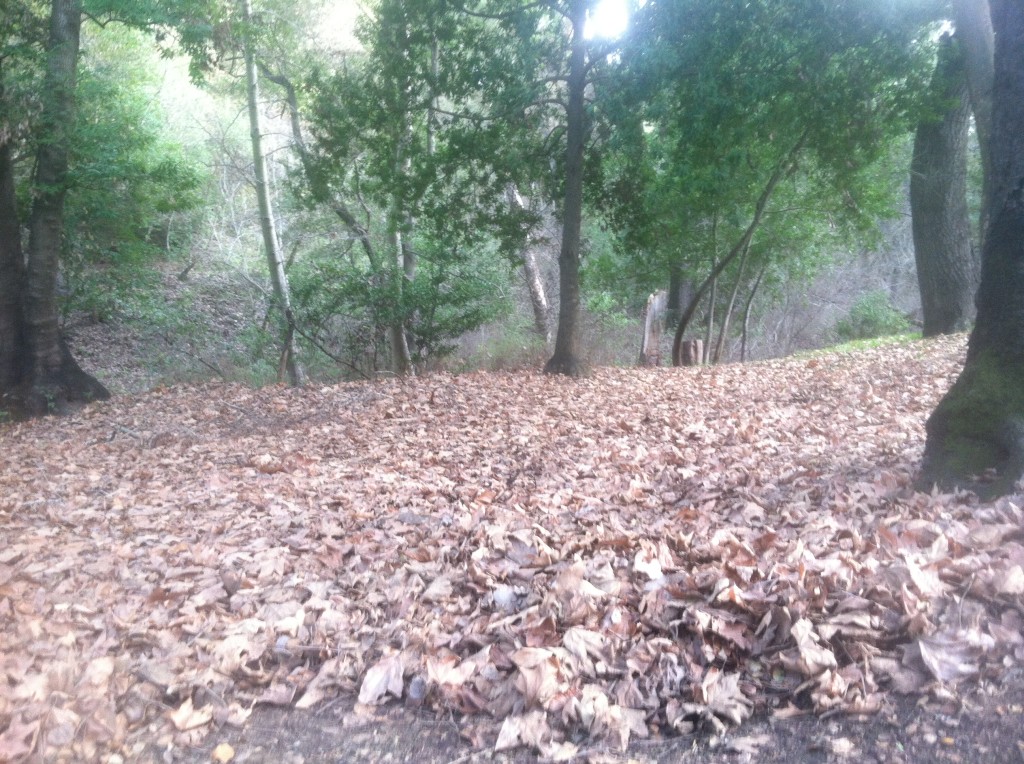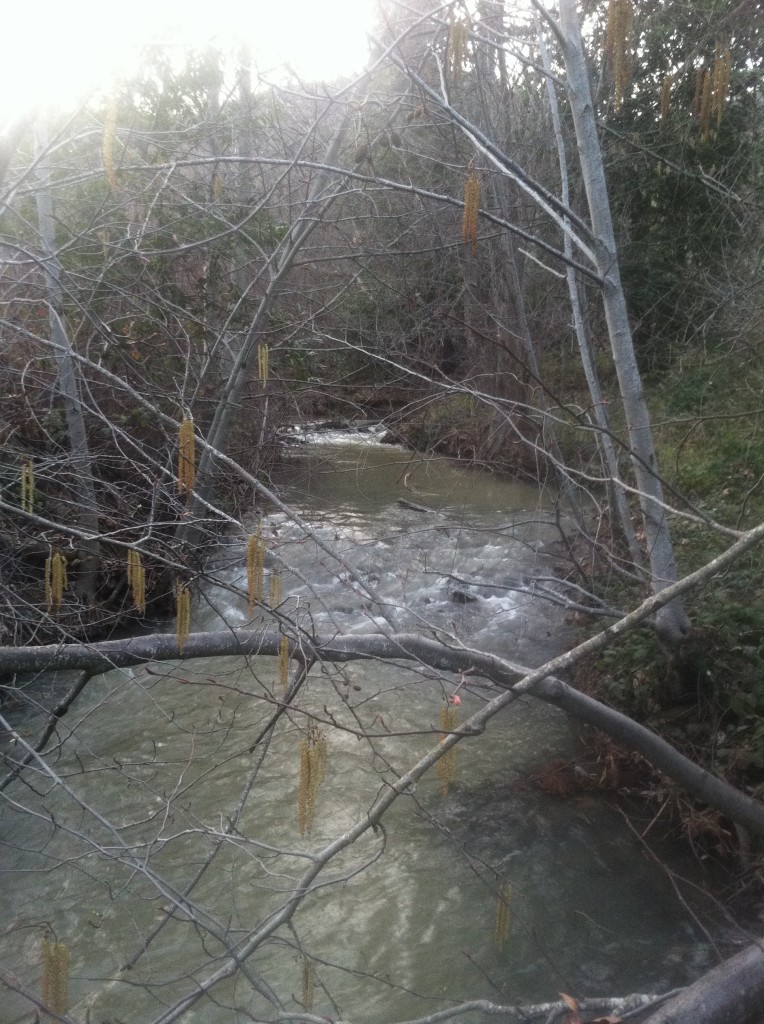 I also picked up my first shipment of wine from Picchetti Winery! The cool thing about this place is that, with each shipment, you get a free wine gift. This time they included a wine stopper (although who really needs a wine stopper – isn't it bad luck or something if you don't finish the bottle?)
Saturday:
I spent most of the day running small errands and reading a lot. At night, I went broom balling with a couple friends in San Mateo. I haven't done that since college and I had forgotten how much fun it was.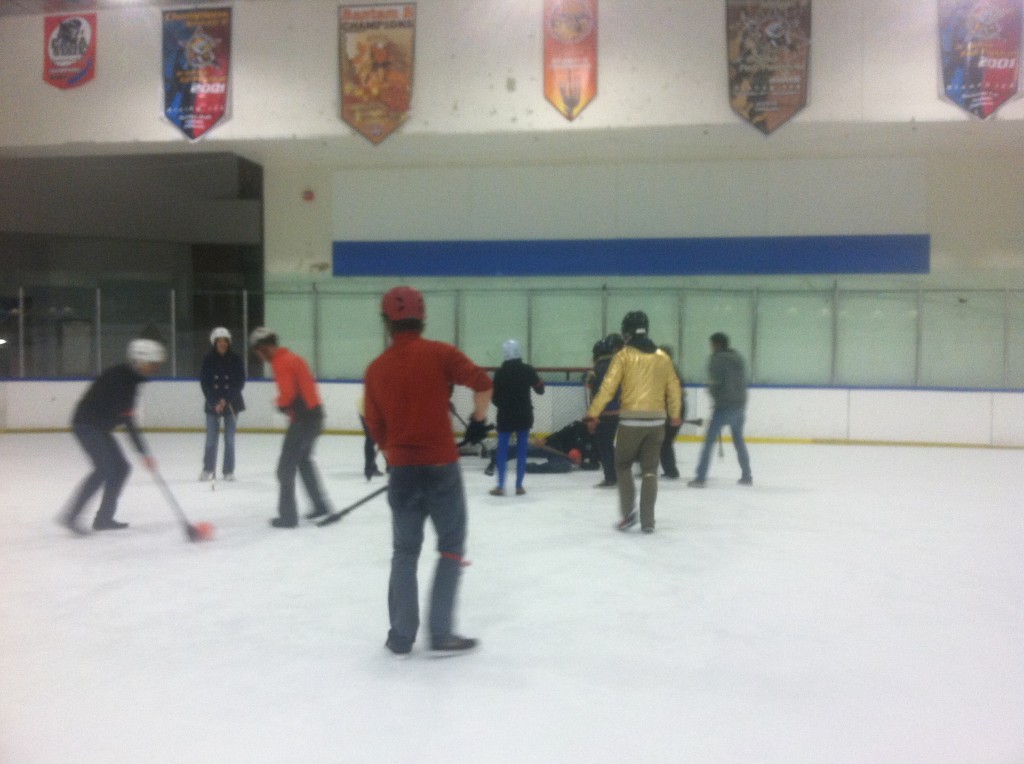 Sunday: Day of relaxation and FINALLY checking the mail:
My sister is the coolest. She's probably the most thoughtful, selfless person I've ever met. She's always thinking of others and ways to make them happy. Sissy sent me a package with this really cute dress in it. This is not the first package. Last time it was a pair of TOMS shoes. The time before that, it was this beautiful poster of LA to hang up in my room. The time before that, it was pillow cases to match by bedcovers.
Just try not to be jealous of Sister Budhraja. She's pretty damn amazing.
 I also drove over to San Francisco to watch the Super Bowl. It was such a great game (but who am I kidding? I was in it for the Beyonce concert…). 
Monday: Learning Day and Happy Hours
AKA – Early Morning Walk of Shame 
Today was actually really great because it gave me the chance to get a program overview of one of the high schools we feed our students into. I was really impressed with the amount of support and the number of resources they had. It makes me feel really relieved to know where I'm sending them off to next year.
I also tried out a new-to-me place in Downtown Campbell called Sushi Confidential. They had a great happy hour: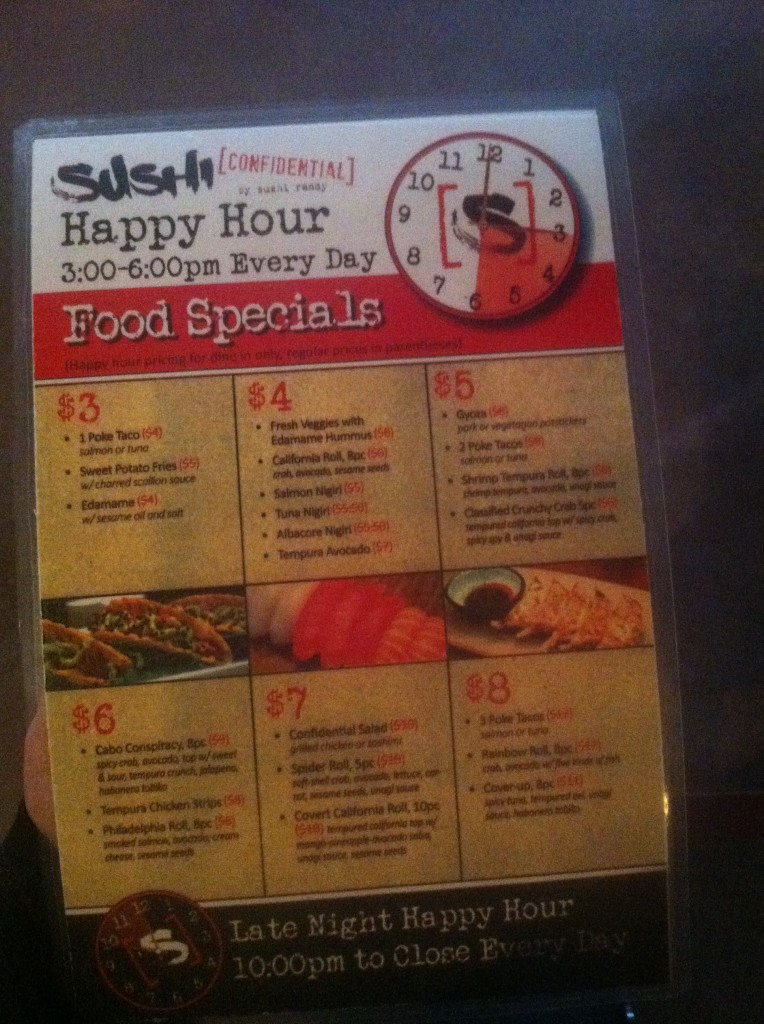 I just got the California Roll. I know, I know. Boring. I get it. The guy who was making the rolls basically laughed at me like I was some sort of amateur.
Tuesday: IEPs and MORE Food
Call me a nerd but I love data. I don't particularly enjoy having to be so consistent about monitoring and assessing students performance. But I love being able to visually see when a student makes progress. And for this particular IEP, the student had made a significant amount of growth both academically and socially. When I see things like that, it validates my belief that a particular program or intervention is working. I LOVE IT.
I went to another new-to-me place in Downtown Campbell called Jalisco Mexican Food. It's definitely a hidden gem! I accidentally stumbled on it when I was trying to make a U-Turn and decided to pull into the parking lot. So glad I did. Look at this food: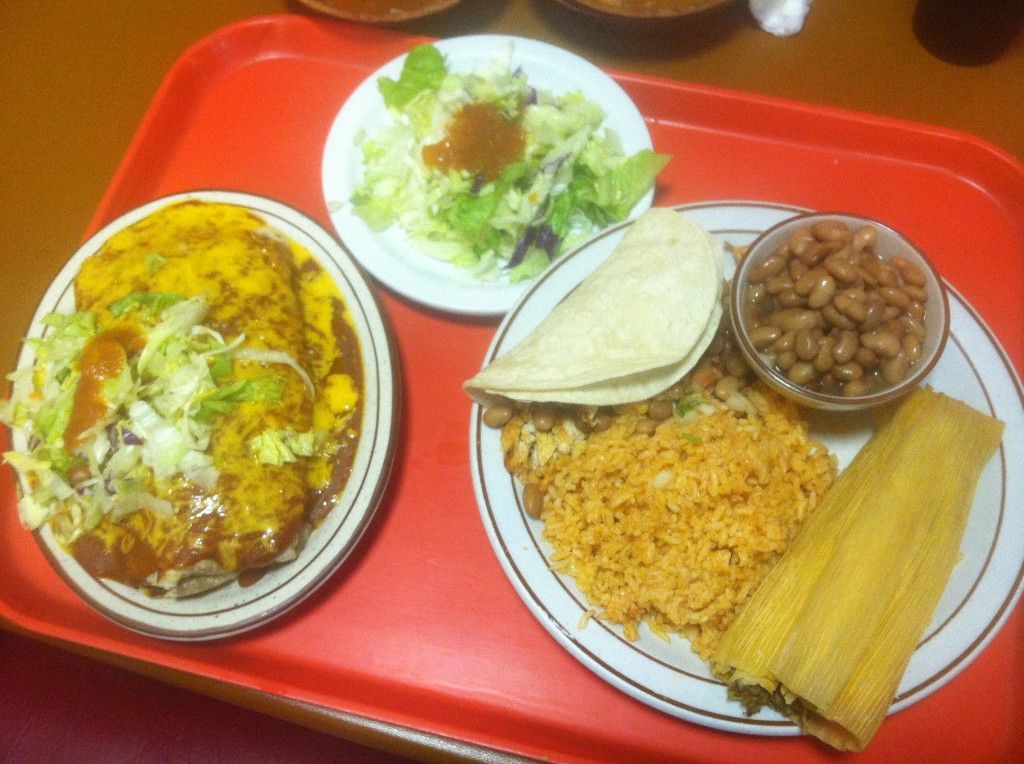 Wednesday: Worst Day Ever
Wednesday has always been the worst day in terms of work. I don't have any prep periods on this day so I always feel a bit overwhelmed. Today, in particular, was the worst. And not because of work.
One of my closest friends from college, Kirstin, recently got engaged!! A few friends were going to grab dinner in the city to celebrate. I left work right after the students were dismissed so that I wouldn't hit any traffic. I parked my car about a block away from the restaurant we'd be eating at and then went into Vinyl – a really cute coffee/wine shop that I was going to work at until dinner. Around 6PM, I head out and walk back to my car to drop off my bag.
I couldn't find my car.
I walked up and down that damn street, pressing my car alarm over and over – hoping I'd hear it off in the distance. But no such luck. A few minutes later, I realize my car had gotten towed. Here's the fun part – it turned out to be a whopping $600. How's that for a slap in the face? 
Anyway, I'm moving on with my life. Kirstin gave me some good advice. Pretend I bought a really expensive coat and never speak of this again. It happened. It's over. It was my initiation into the bay area. I'm moving on.
Dinner ended up being great. (Can you tell it's been a while since I've cooked at home?) We went to Nopa on Divisadero (also the street "I bought my coat" on). It was delicious. I wasn't a huge fan of their cocktails to be honest, but the food was great.
And, of course, the newly engaged couple:
The couple that drives my carless ass to the towing lot

I owe them big time! Aside from my very expensive  drama "coat," it was such an enjoyable night with some of the best people I know!

Now I've just returned from this: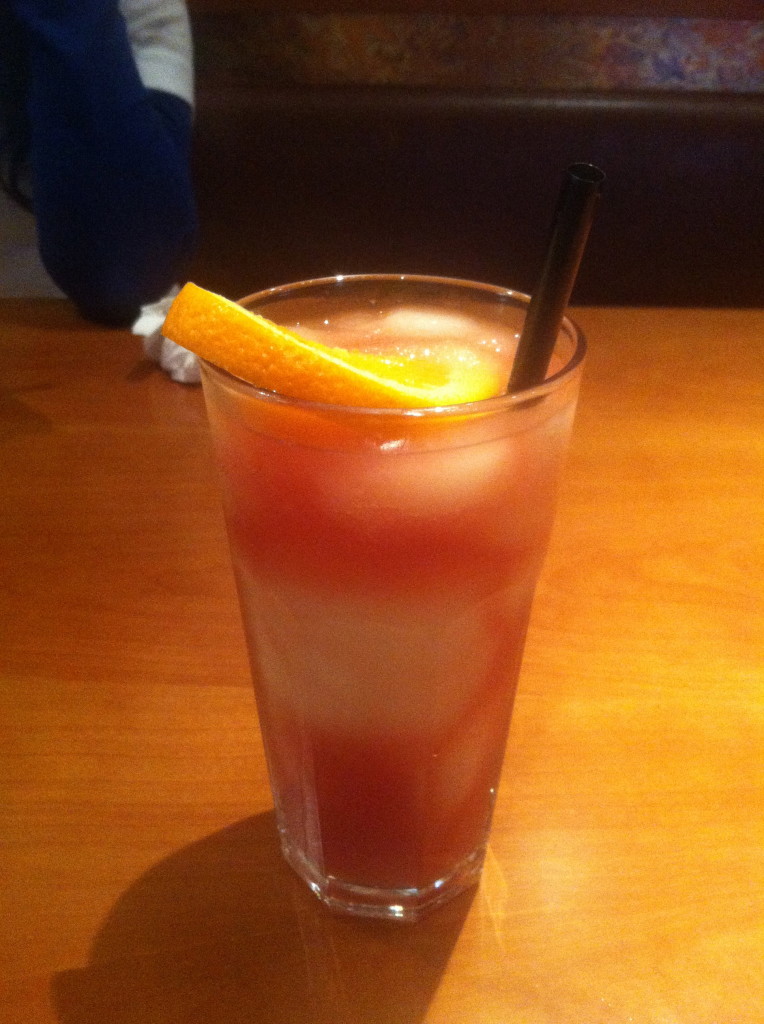 …and I'm realizing I've eaten every single dinner out this week. Time to get back on track!
**************************************************
When's the last time you got a parking/speeding/towing ticket? 
Cheap, healthy meal ideas for a girl who is now $600 poorer?