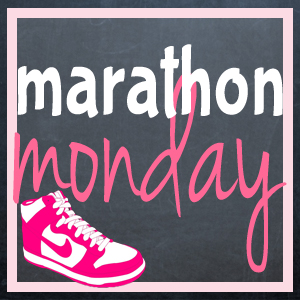 In the spirit of Marathon Monday, I thought it would be fun to talk about the highlights of the Nike Women's Half Marathon last weekend!
1) First and foremost, the number one highlight is that I completed a half marathon. It's something I've talked about doing for quite some time. Before this one, I had previously registered for two and backed out because of timing (and I was basically too scared so I would have used anything as an excuse not to do it). But I committed. And I did it.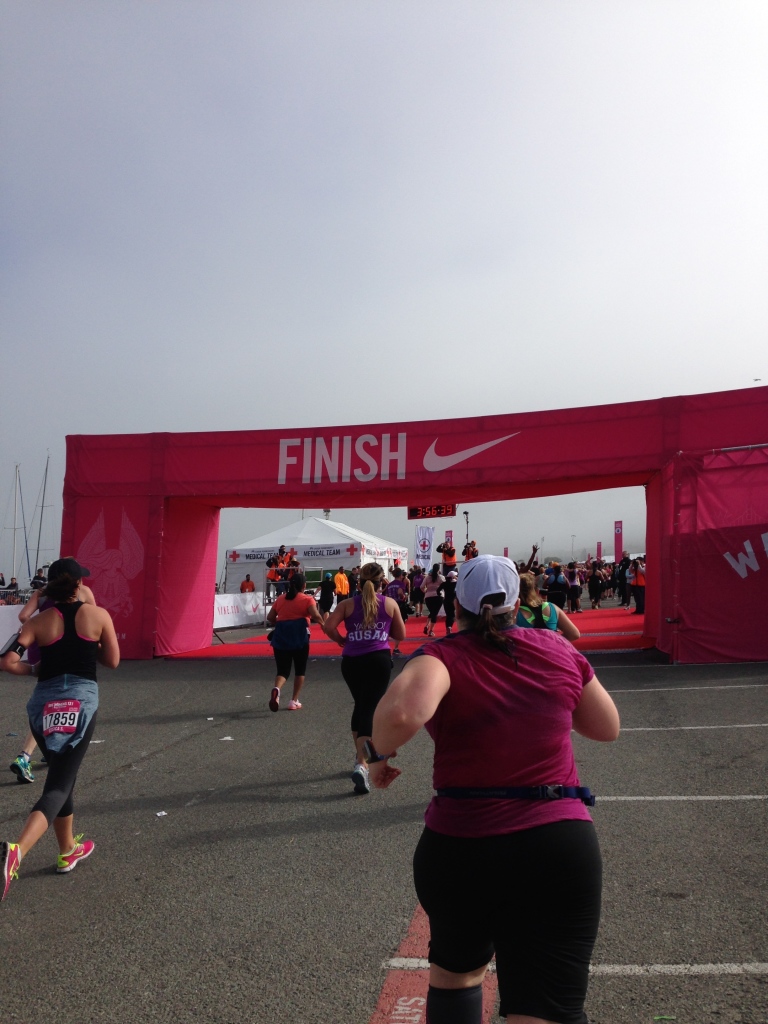 2) A few years ago, when I was in much better shape, I hesitated to register for one because I felt like I still didn't have the stamina. However, I've realized that if I continue to wait for everything to align perfectly, I'll just keep waiting. Until I die. Having done nothing. This realization was a pretty big one coming out of the half marathon. At mile 10, I literally shouted, "I'M TAKING BACK MY 20s." Gone are the days that I let work take over other parts of my life. I'm still in my 20s. I need to start acting like it.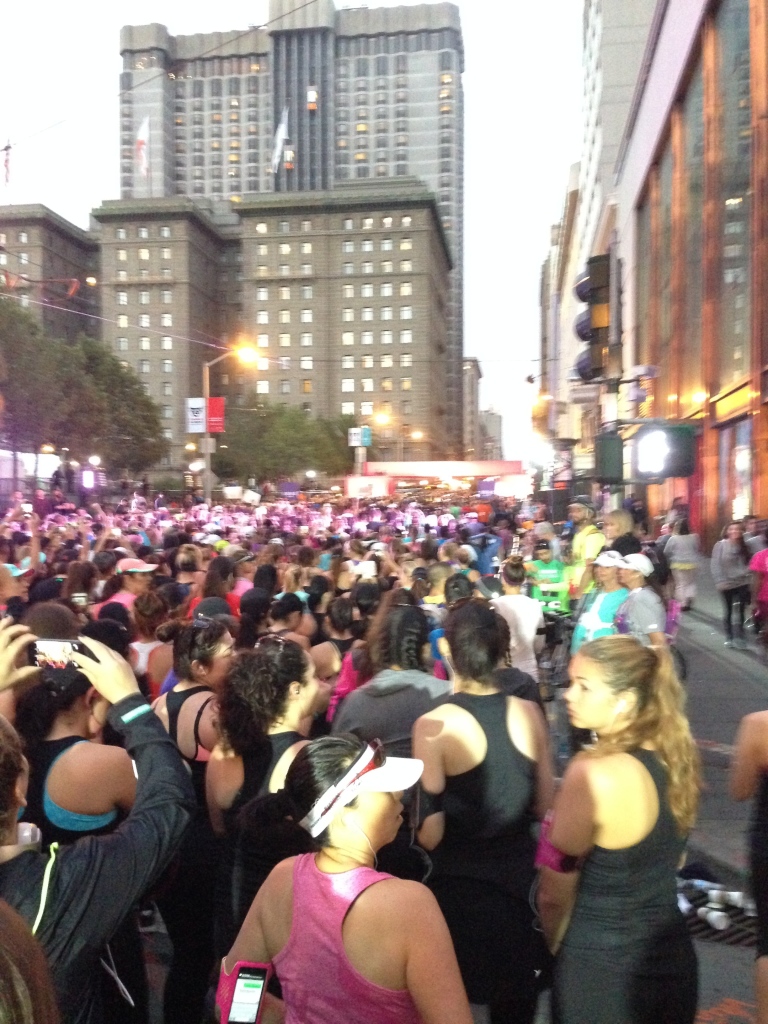 3) Mile 10 was basically a HILL. A steep, mother-effing hill that was REALLY painful at that leg of the race. However, in those really challenging moments, people come together in a way that's unlike anything else. As we all struggled to make our way up the hill, a runner shouted out, "I'm doing this for the BEER." Another runner turned around and said, "I'm actually doing it for the wine." A runner in her 70s shouted out, "I'm doing this for the prime rib!!" It was probably one of my favorite moments of the entire race.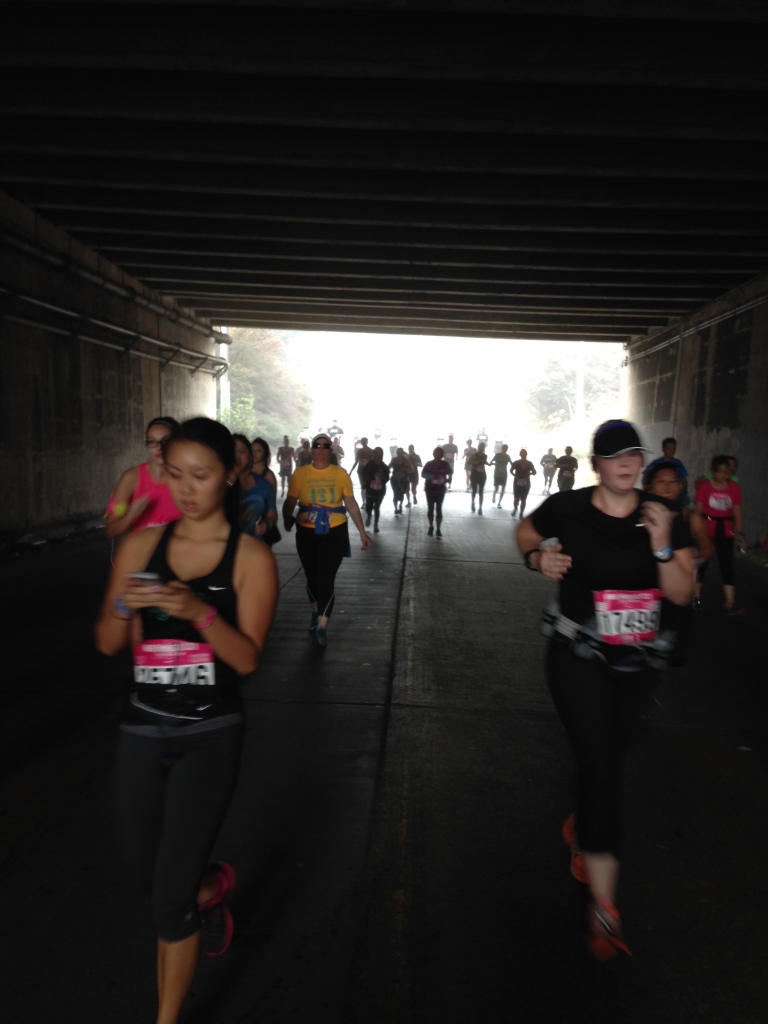 4) I got to run the entire 13.1 with my best friend.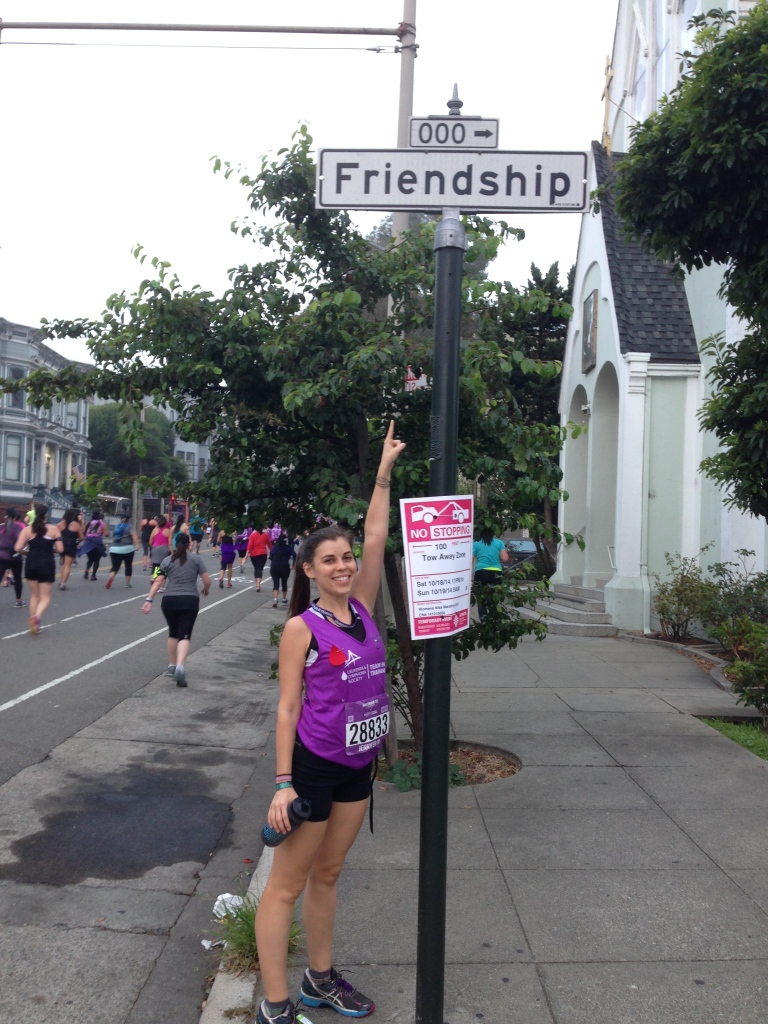 One year ago, I drove up to SF to cheer her on as she ran the full marathon. Little did I know that we'd be running side by side the following year. LOVE YOU.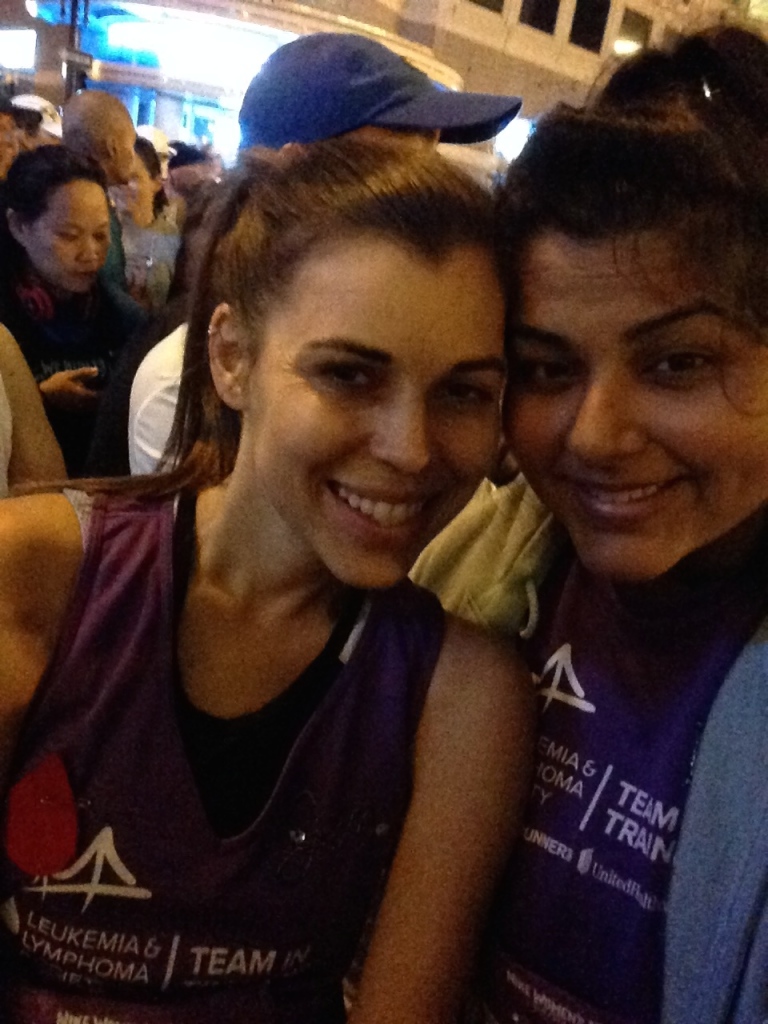 5) Being a part of Team in Training was one of the best experiences. Not only were the coaches so helpful as we caught sight of them throughout the race, but we were able to meet several other team members from around the country who were fighting the same fight. The night before the race, we went to the Inspiration Dinner where we were able to meet "Team Katie." Katie, a now 16-year old girl, was diagnosed with leukemia at the young age of 5. Her family (grandmother, mother, aunt, and sister) shared their stories about the 10-year journey that brought them to the race. Watching Team Katie cross the finish line was an ultimate high for me.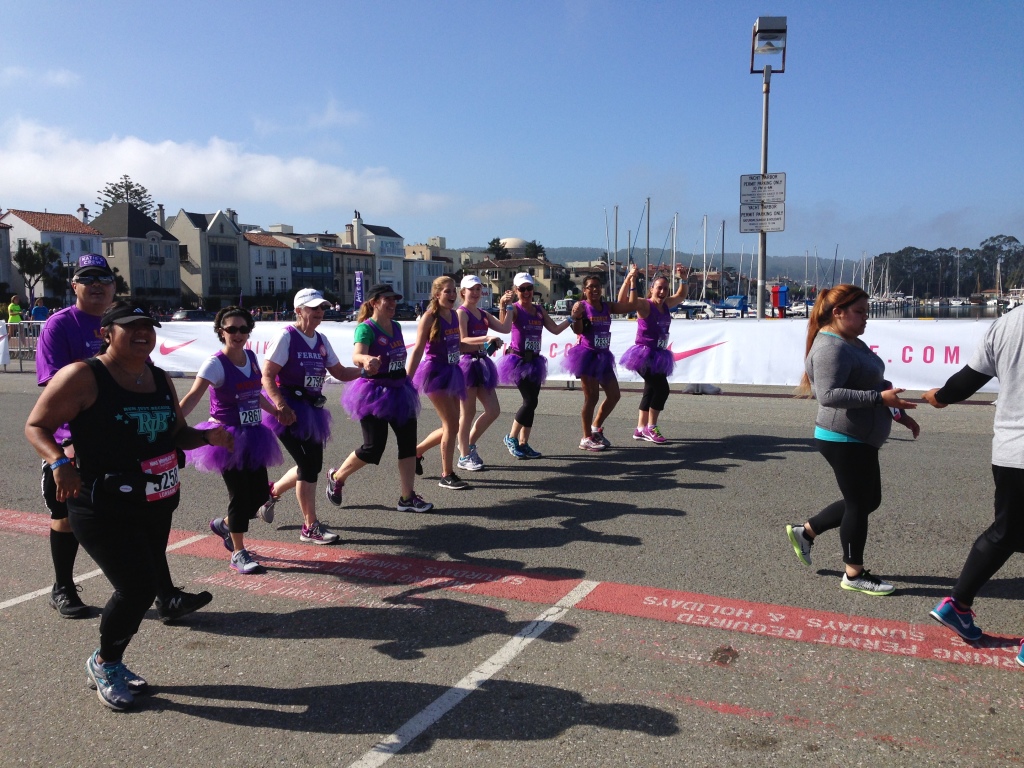 6) I may be slightly biased, but I think we had the best manager and the best coaches. Each and every week, they helped ground us in our mission and reminded us that we were a part of something so much bigger.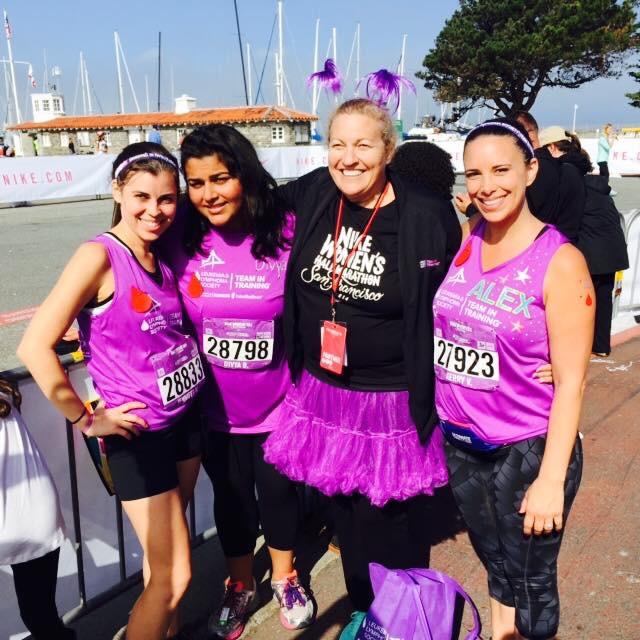 7) The post-race food. Um, hello. When else is it acceptable to eat a burger and fries for lunch and then a few slices of pizza for dinner? (Although I need to stop using the excuse that "I just ran a half marathon." I think that it expires after a day or two).
Overall, it was one of the happiest moments of my life. And I'm just so grateful that I was encouraged to join and supported along the way. (And yes, Jen Merz, I may officially be addicted).
Questions of the Day:
What's the last race you ran?

What's your favorite post-run meal?