Good morning! We made it to Friday. Even though I took Monday off, it's felt like an ultra-long week so I'm happy to have the weekend ahead of me! Plans for this weekend include Family Day on Saturday, spending time outside and hopefully catching up on some sleep! But before we unplug and head off to enjoy the weekend, I wanted to stop by and share the weekly Fun Facts blog post.
As always, leave a comment below with a fun fact about you! I love reading them all!
__
1) After more than a week away, I went back to Brenda last night and my body is feeling it all over!
Even though she was feeling a little sick, she brought so much energy into that room, along with a new playlist. Destiny's Child was really speaking to me yesterday.
2) There's something about a post-workout drive that makes you RISE UP (<—Hamilton reference anyone?) and notice all the beautiful things around you.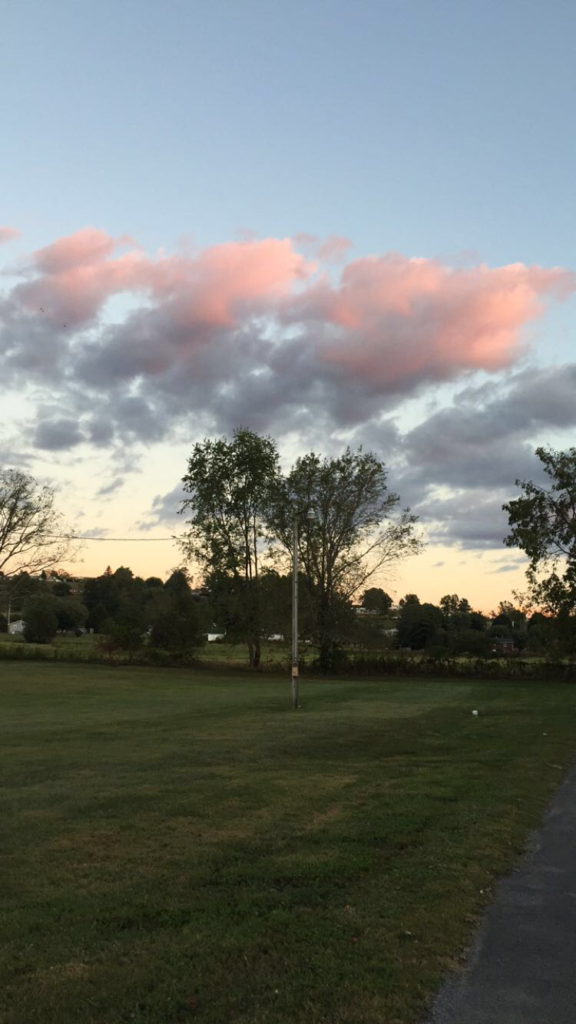 I've been in a funk for most of this week, but post-Brenda, I spent a few minutes staring at the sky in complete awe. Working out makes me feel like a more appreciative, happier human. (Can someone remind me of this fact when I'm curled up on the couch and don't want to move?) 
3) I love being efficient with my time. (This does not always happen because, as mentioned above, the couch wins 4/5 times.) But, yesterday, after work and before Step Class, I was able to get so many things done.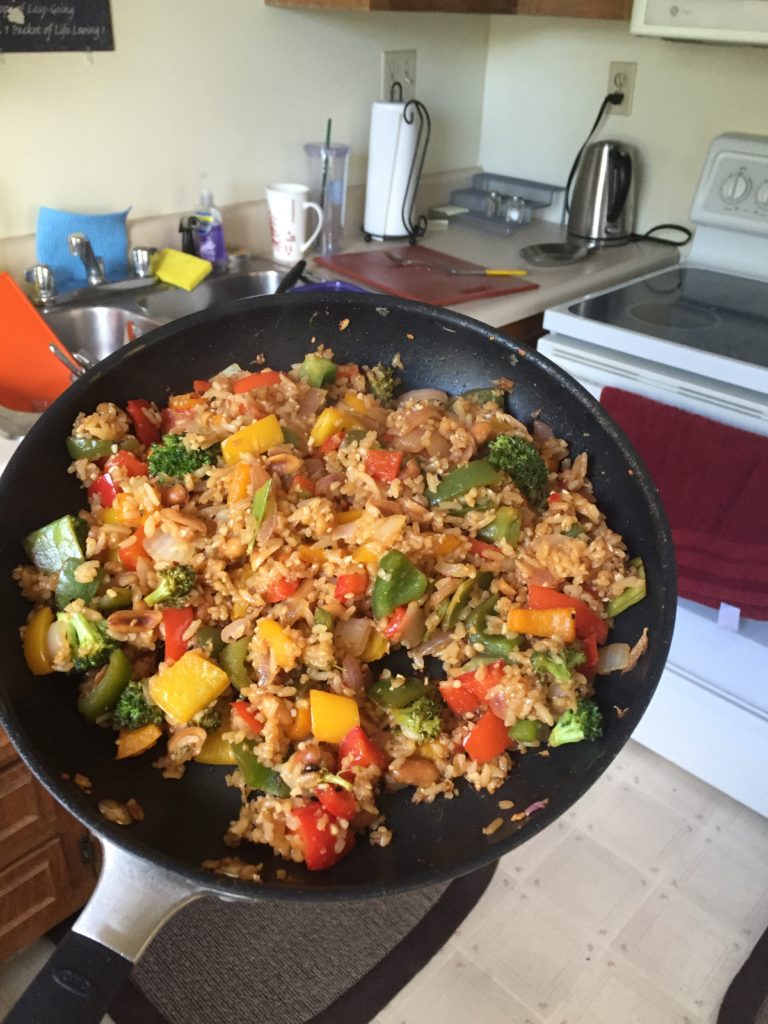 I went grocery shopping. Then, I made dinner for Ankur and a side dish for our Girls Night Dinner. And I also had time to vacuum the apartment, mop the kitchen floor, and do a load of laundry. All before 6PM. #ProductivityWin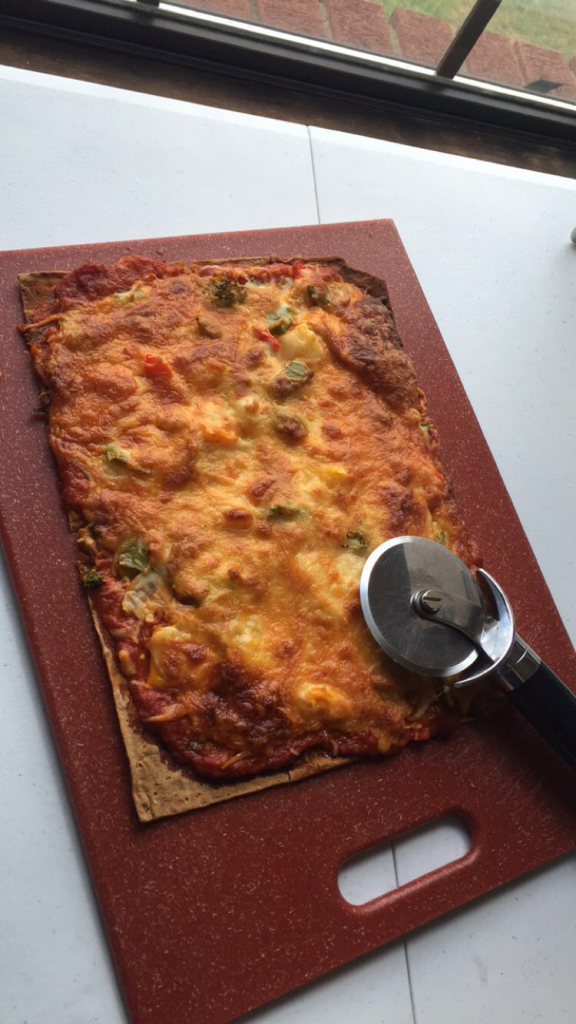 I love productivity. Productivity makes me giddy.
4) Last night, post-workout, the girls (and Jax) made dinner together.

For dessert, Kasey made a Kentucky Butter Cake. (That had three sticks of butter but OH MY GOD, yum).

Kasey loves Hamilton too. And now we are trying to convince Nicole and Katy to come to the Hamilton side. (I just want more people to sing with). These ladies make my heart so happy and I can't imagine being here without them!
5) For Sister's birthday, her friends took her to Montpelier, James Madison's home. While there, they worked on their quill-writing skills and Sissy wrote me a letter.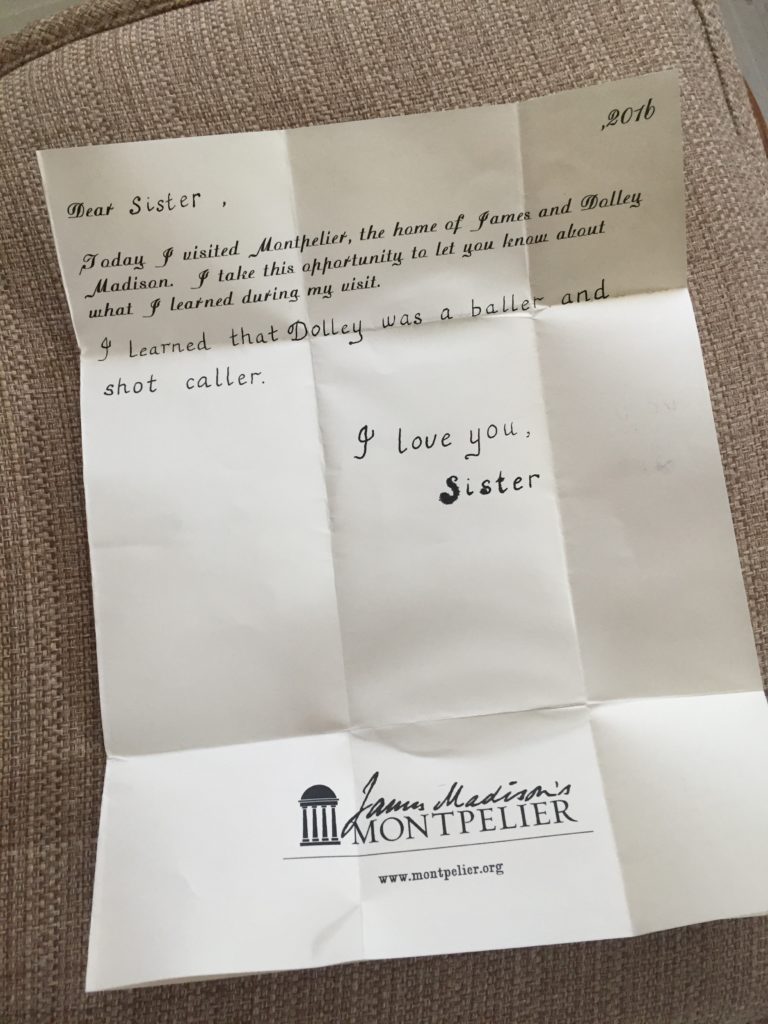 She even melted the wax to seal her letter closed. What a baller and shot caller.
__
Now it's off to make another cup of coffee to get this day started!
Have a fantastic weekend, friends!
Questions of the Day:
What was one of your favorite workouts from this past week?

What's one song on your workout playlist right now?

What are you doing this weekend?