Happy Thanksgiving!
I was so happy when I woke up this morning and I could hear my mom and sister chatting downstairs. I just love being home.
I saw one of these mini blog surveys and wanted to do it before I signed off for the weekend. Feel free to play along in the comments!
Favorite Thanksgiving food item?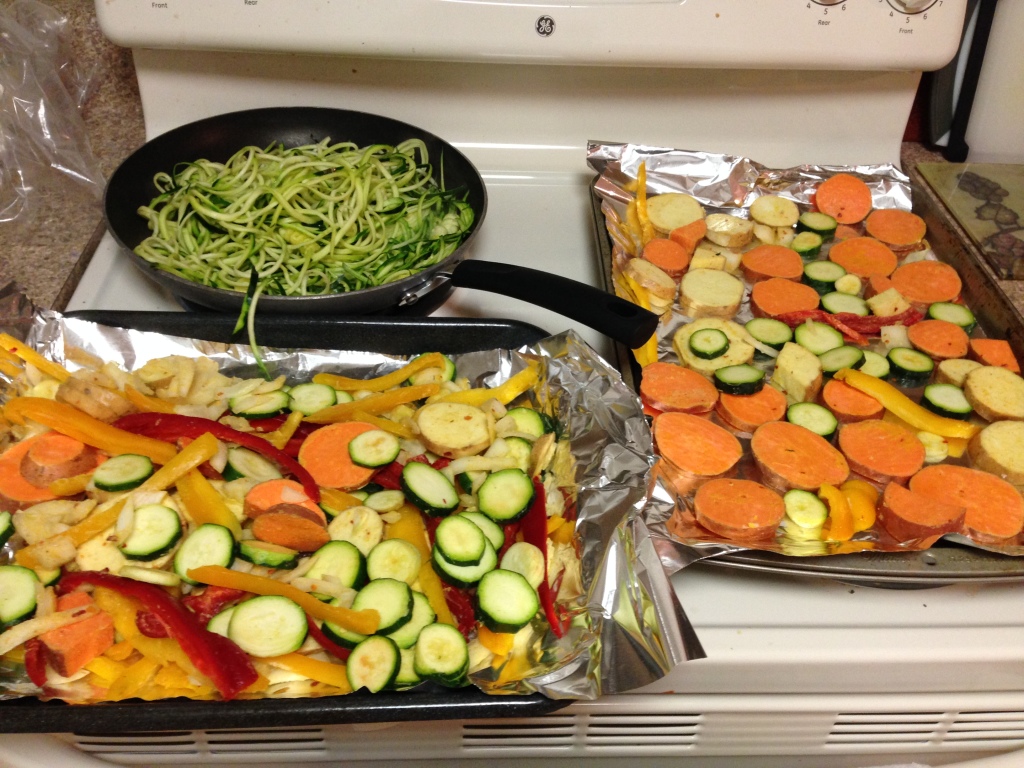 I know I technically eat this year round, but roasted veggies are my all-time favorite.
Spending Thanksgiving in Carmel two years ago with the whole family. Typically, when the whole family gets together, there's a lot of pictures, a lot of chaos, and a lot of running around all over the place. Despite all of that, we all were able to sit down for an hour in the living room and share with one another what we were the most thankful for that year.
Do you go to a movie on Thanksgiving?
Nope. But Sissy REALLY likes watching the Hallmark channel.
Any Thanksgiving foods that you do not like?
Cranberry sauce. Gross.
How do you feel about stores interrupting Thanksgiving now by starting their sales on Thanksgiving day?
Also gross. I'm all about Team REI this year. The holidays are not about shopping. They're never about shopping.
Do you hit up the sales on Thursday/Black Friday or do you avoid them like the plague?
I don't like shopping to begin with so you can bet I avoid them like the plague on Black Friday. No item is worth the crowds and the pushing. None.
Do you prefer a big get together for the holiday or to keep it small? Depends. If it's my family, then, of course, I want our entire loud, crazy family there.
What is your food assignment for this year? Are you in charge of the whole thing or are you going out to eat? Last year, Sister and I made the entire dinner. She cooked the turkey (and named it, so obviously there was some emotional attachment which caused me to NOT eat the turkey) and the dessert. And I made all the side dishes. This year, we're not making a single thing!
What time do you typically eat Thanksgiving dinner?
Does it count when we're eating all day long? 😉
Now I'm off to cook some breakfast, get some coffee in my system, and sit with the family.
Happy Thanksgiving. Hope you are all enjoying the day/weekend with your loved ones!