Back in April, Sister asked if I wanted to accompany her to Locke and Rich's wedding. At the time, I had only heard stories of the two of them. I met Locke briefly on my last trip to DC, but I didn't get a chance to talk to her as much as I wanted to. So there was a tiny part of me that was worried that I would feel awkward and uncomfortable.
Luckily, we ended up spending a weekend with them back in May. After getting to know the two of them a little better, I was MORE than excited to attend their wedding since they are both such fun, lively people.
(There was also 5% of me that was real excited to be in Portland and hike on the PCT where Cheryl Strayed finished her hike.)
Friday:
We woke up in downtown Portland (got in late Thursday) but wanted to head up the mountain earlier since the Hood to Coast race was happening and traffic would probably be horrible later in the afternoon. But first, we had to make the obligatory stop at Voodoo Donuts.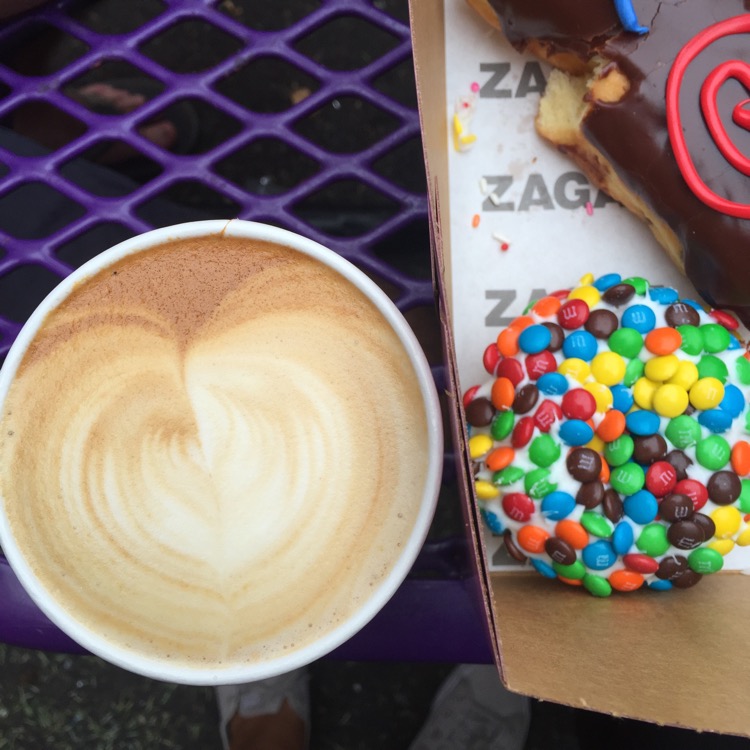 We were real excited and each chose two to add to our box.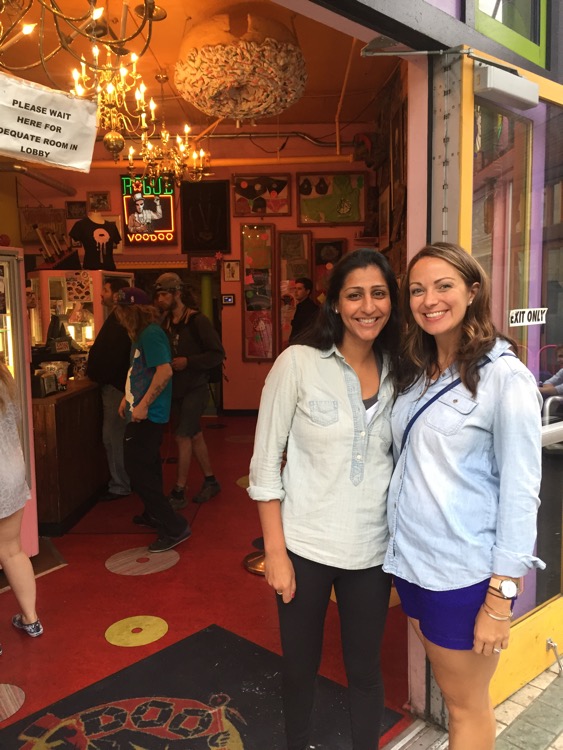 My favorite was the dirty ol' bastard (the top one covered in Oreos and PB). And then second favorite was the apple fritter.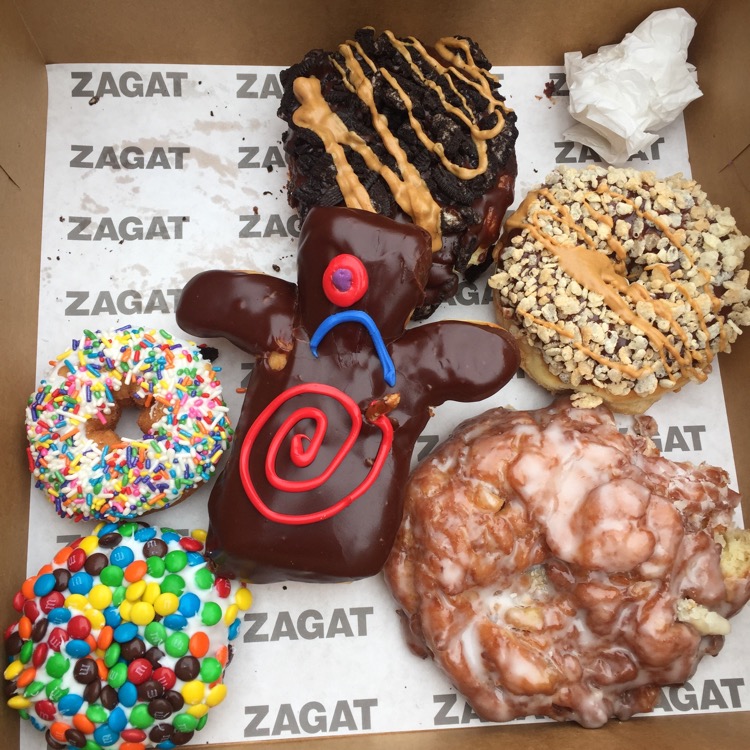 Once we filled up our box, Gabe drove us up the mountain and, as we got to higher elevations, it got so beautiful that we had to pull over and admire the scenery for a bit.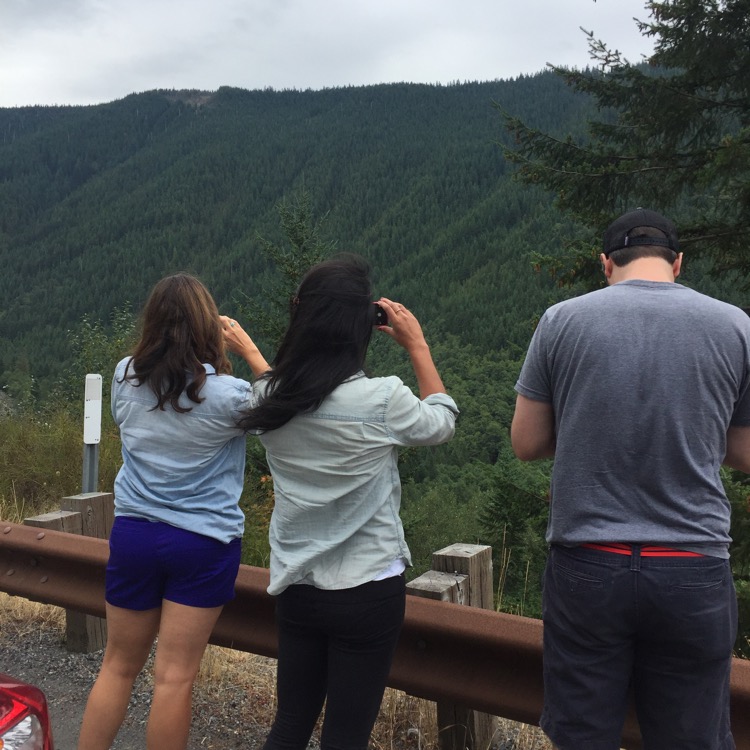 Since it was too early to check into our room at the Timberline Lodge, we decided to go for a hike a couple miles away.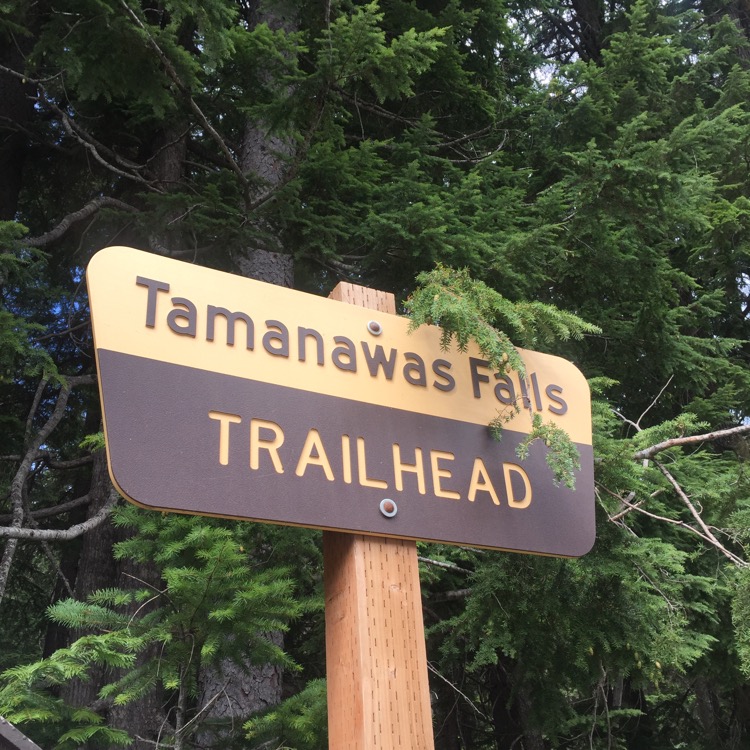 The hike was to a waterfall, but we were walking along the stream the entire time. I love walking near water.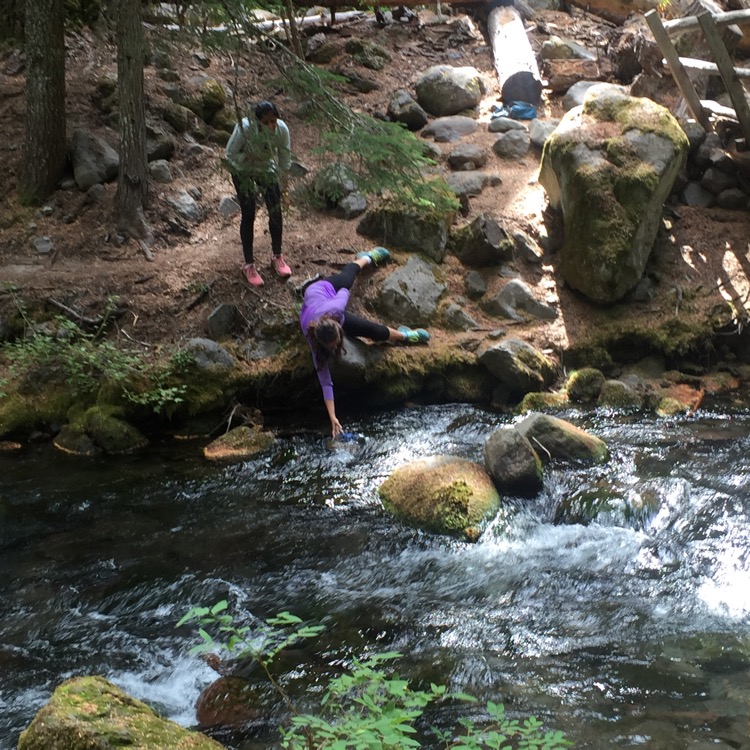 Except when we drop all our things inside.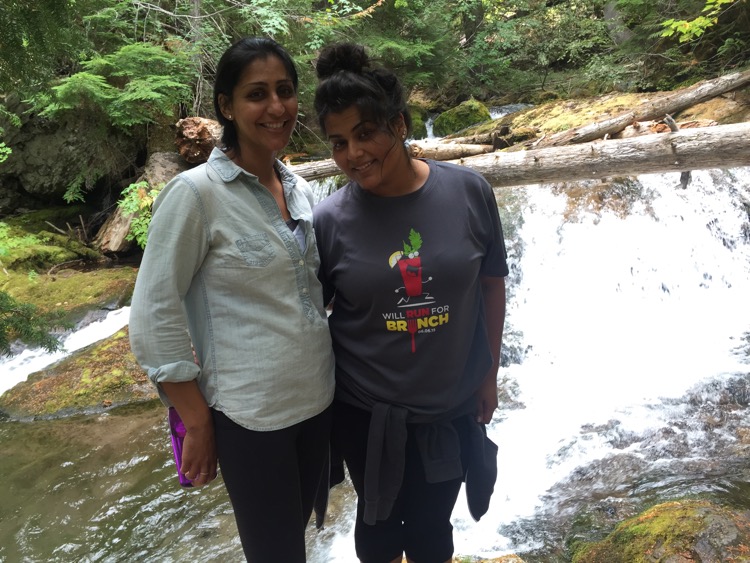 But Jess was victorious and saved the day.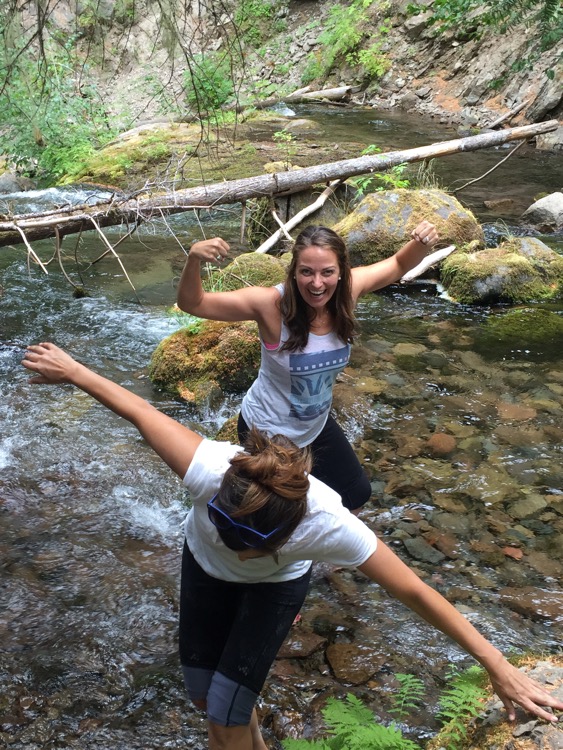 After taking a dip in the water and stopping to take some pictures, we continued on up and through all the rocky parts of the hike as we made our way toward the waterfall.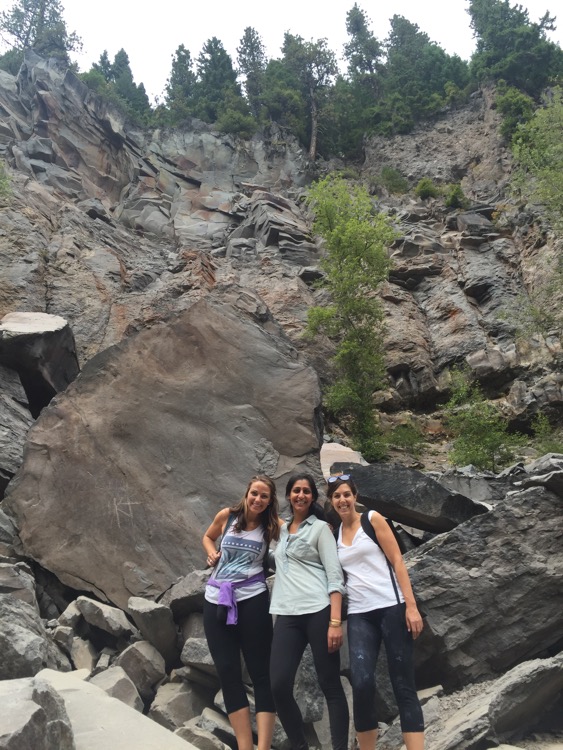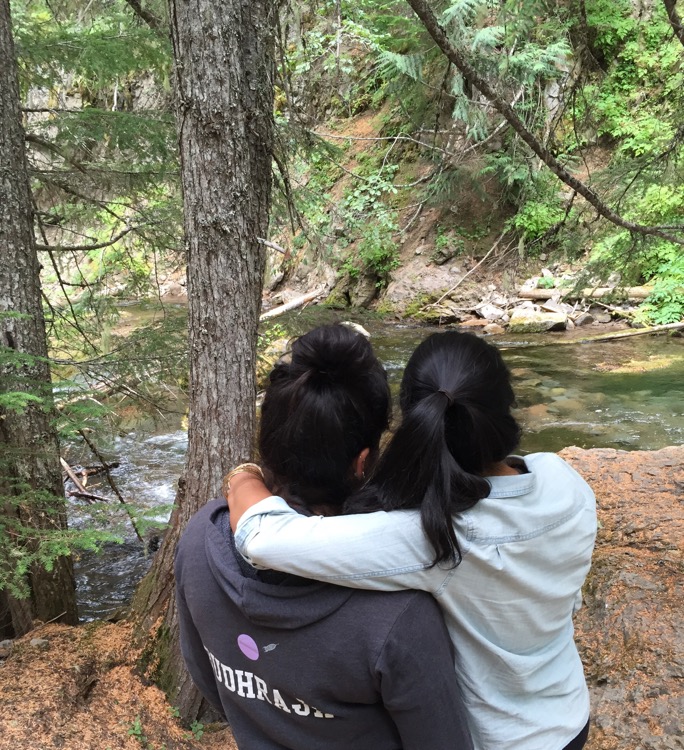 Gabe, Jess, Emily, and Sister all climbed up behind the waterfall. But I'm on Team Safety and knew that if I climbed up, I probably wouldn't be able come back down. So I just stood on guard and took pictures from afar.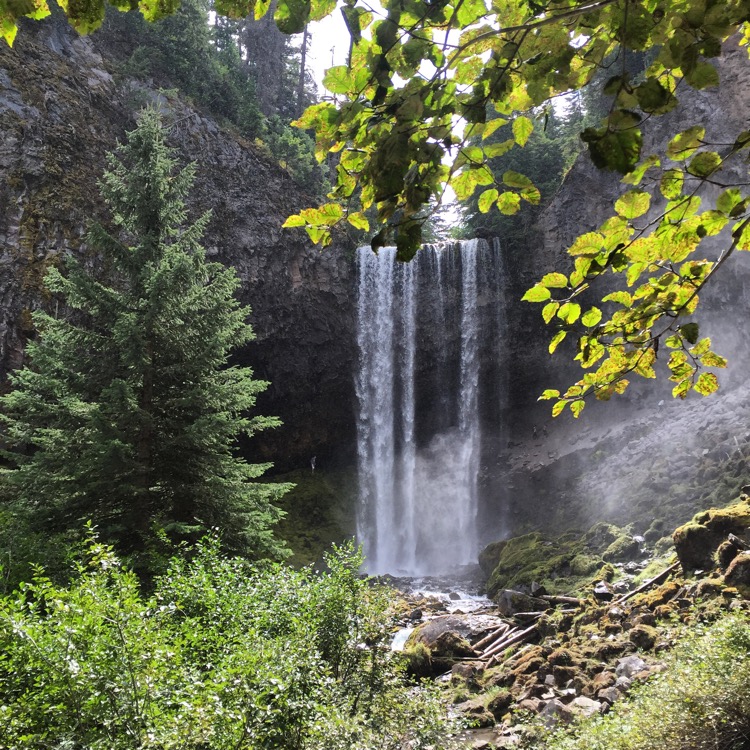 After our hike, we went to lunch. Leave it to Oregon to have it's own organic ketchup and mustard. Too hipster for Heinz apparently.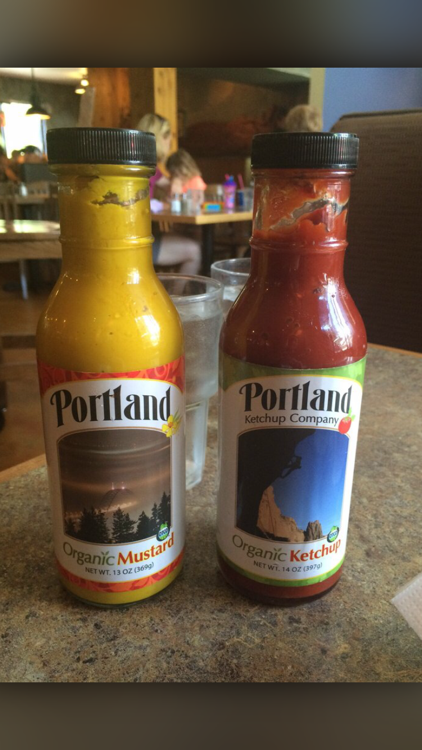 Poutine. Because when you hike, you're allowed to eat all the french fries.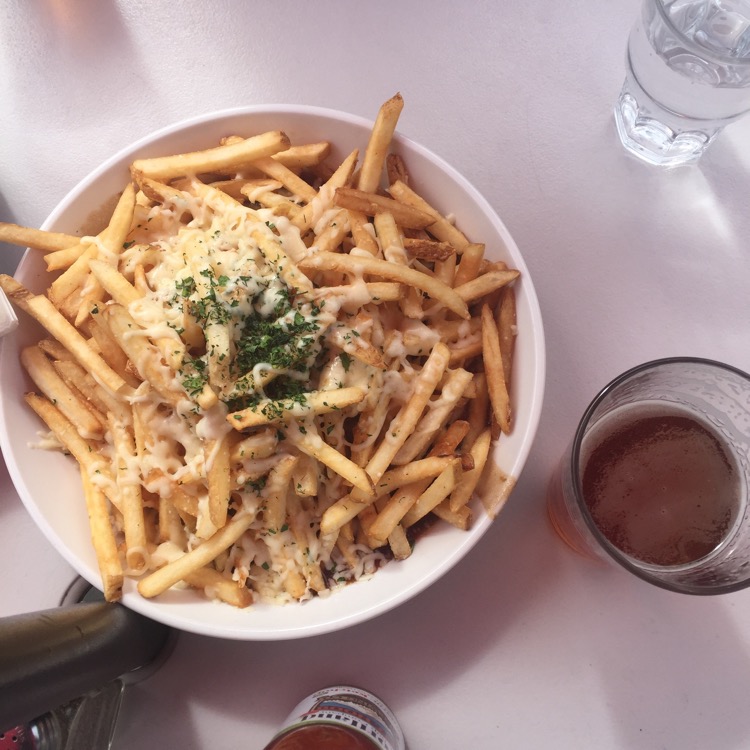 We got back to the lodge on the earlier side, so we still had some time before the Welcome Dinner. Sister, Jess, and I used that as an excuse to go for another small hike.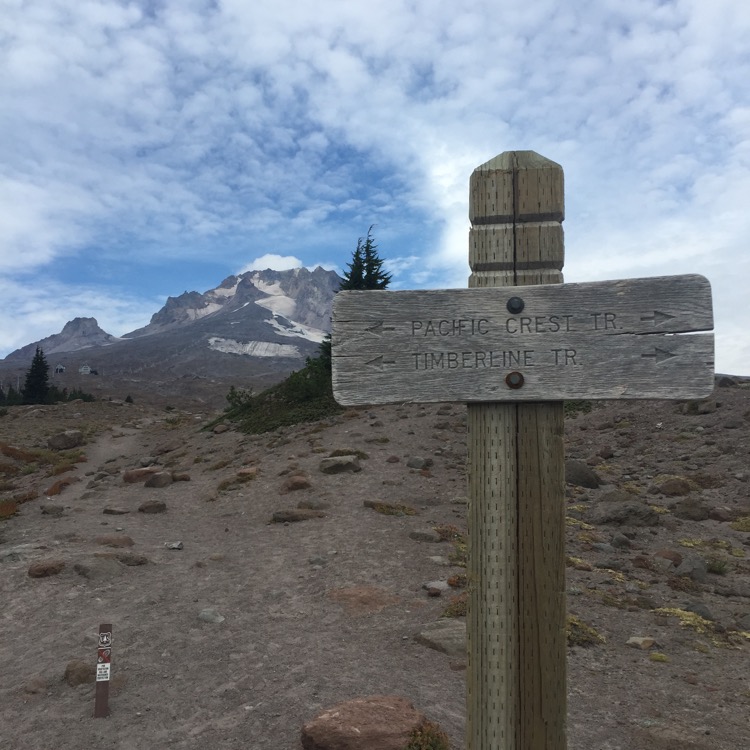 The PCT was right behind the lodge so we hiked out a few miles on that. Which I thought was the coolest. I kept thinking of Wild the whole time. And pretended I was Cheryl Strayed with Monster tied to my back.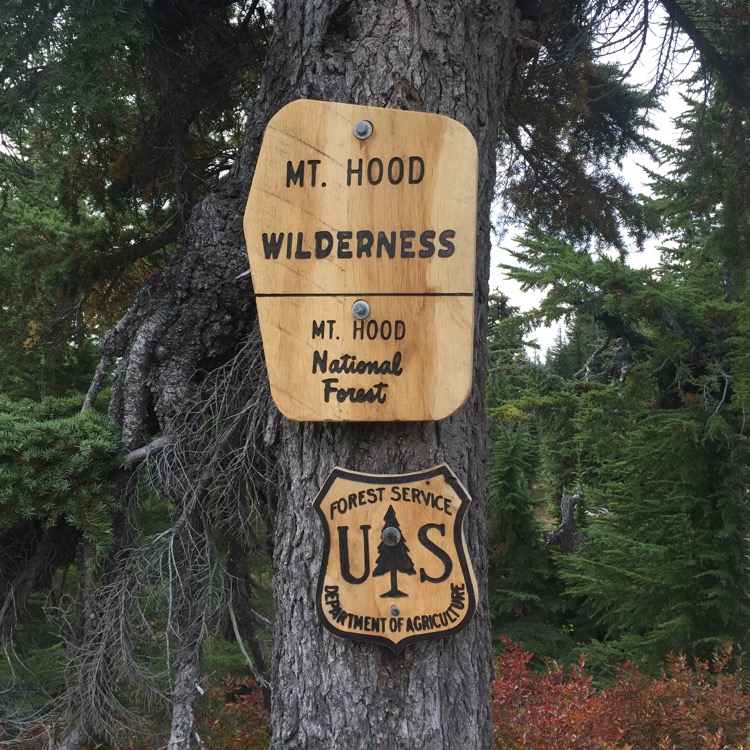 Eventually, we had to turn around and get ready for the Welcome Dinner, which was right in the center of the lodge. I liked that everyone had rooms at Timberline and any time you walked out into the lobby or the dining hall, you would see wedding guests. It was like college all over again. Living in the dorms and being surrounded by everyone you knew.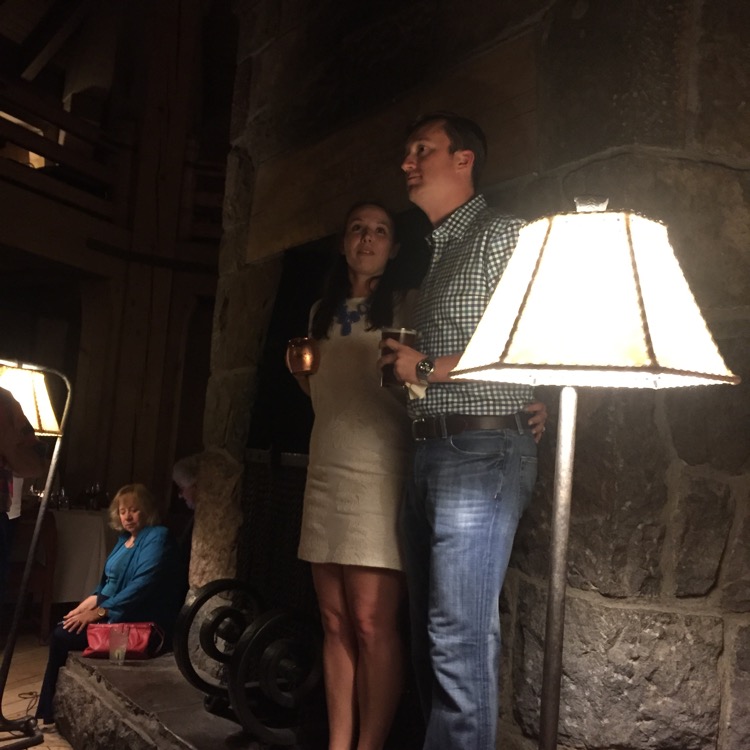 Saturday – Wedding Day:
On Saturday morning, we woke up, ate breakfast, and then drove down to Lake Trillium.

The boys played golf. The girls went power walking.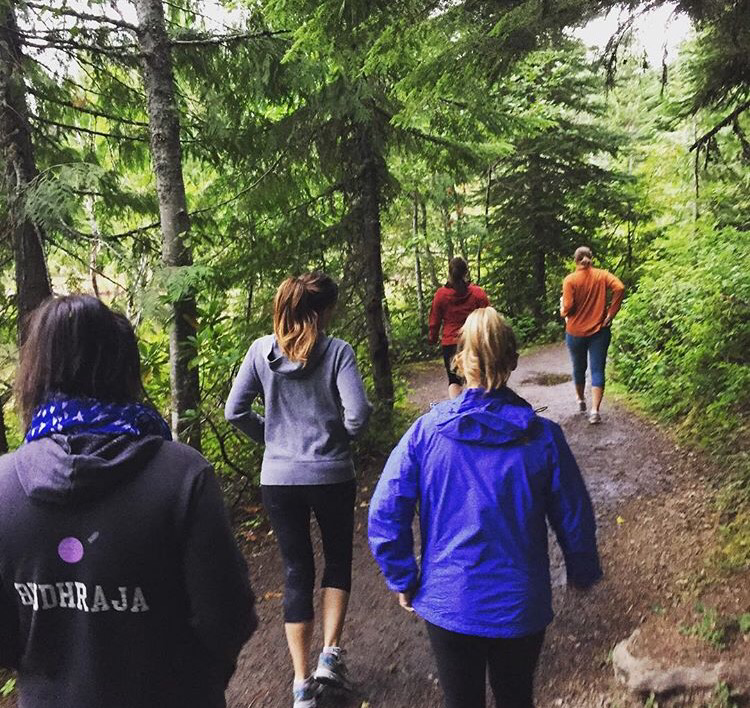 When we got back to the lodge, we got to babysit for a bit while Laura was getting ready since Dan was still out golfing. I couldn't get ENOUGH of Eli. He is just the cutest, most snuggly little boy ever.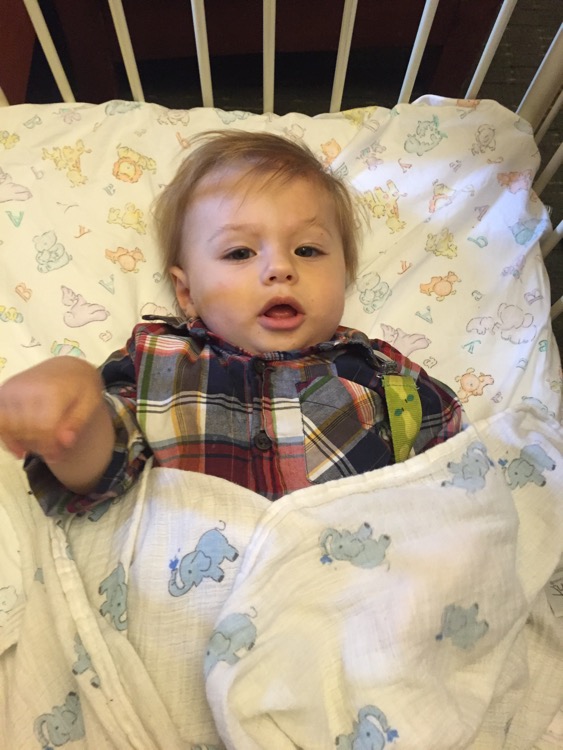 After they fell asleep, we went down to the Blue Ox, scarfed down some pizza, and then got ready for the wedding!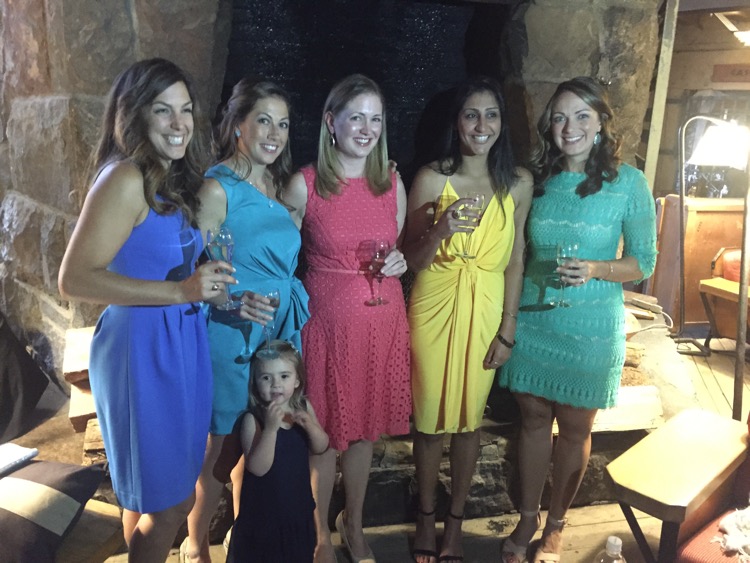 The ceremony was supposed to be outside, but because of the rain, they moved it indoors. Locke was worried about that happening but, honestly, it didn't even matter because it was still so beautiful. I got teary-eyed listening to their vows to one another. They are such a sweet couple and are so perfect for each other!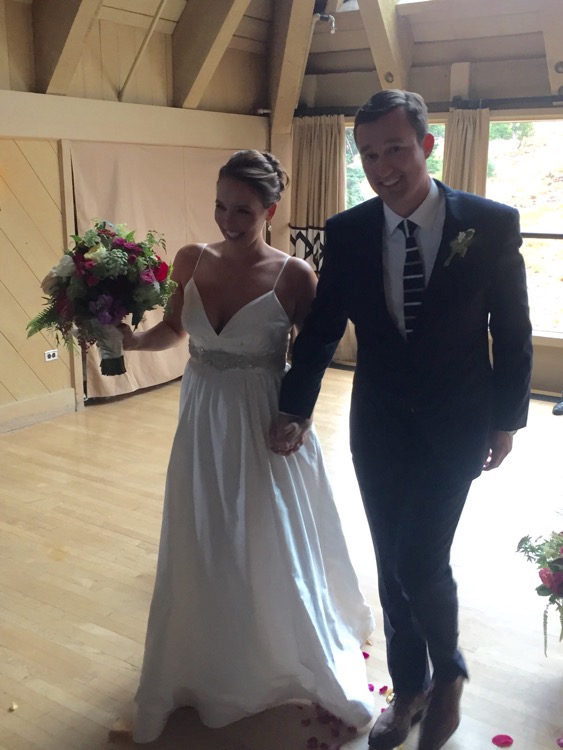 Cocktail hour. My favorite hour.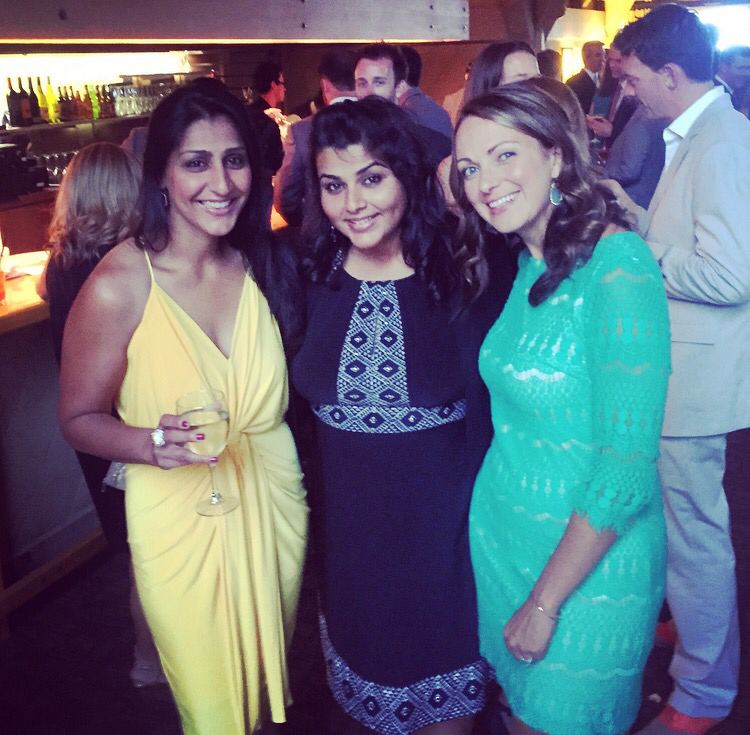 The tables for the reception were decorated with all-things Etsy. Locke is quite the champagne lover so she bought mini bottles of champagne that were actually BUBBLES! (I had a little too much fun with that).

The reception was really well done. The speeches were short and simple, but so authentic. The music was the BEST (especially when Mariah Carey's "All I Want for Christmas" came on. People went crazy). Rich's coordinated dance moves for "I Would Walk 500 Miles" made for quite an entertaining show.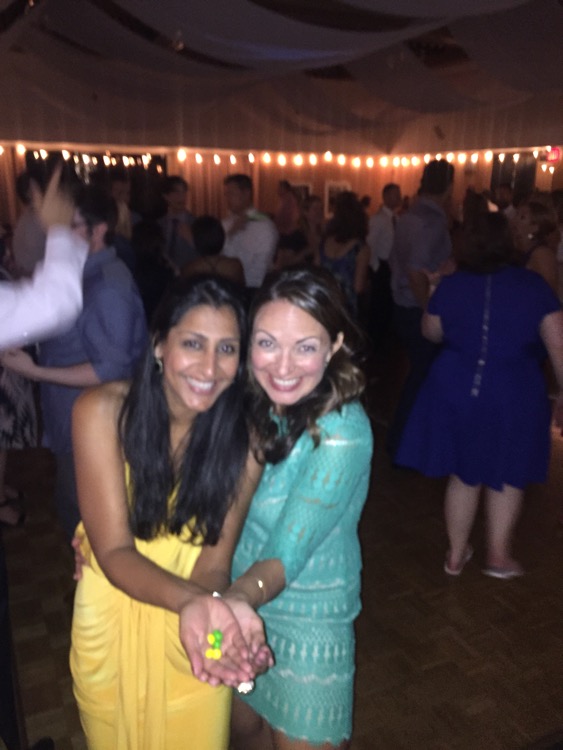 Getting to meet and hang out with all of Sister's friends was really so special because now I can put a face to all the funny stories I hear.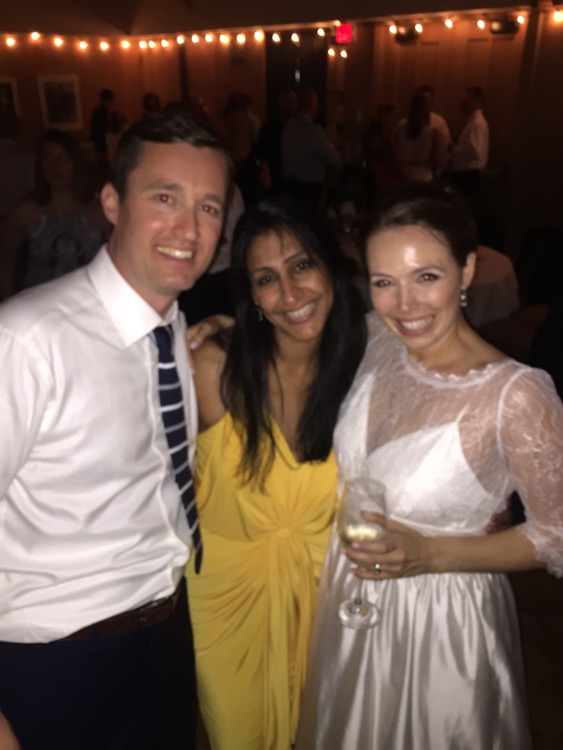 Congratulations to Locke and Rich! And thank you for letting me be a part of your special day. It truly was one of the most special weekends!

Sunday:
We all met up the following morning (looking a little haggard, of course), ate breakfast, and said our goodbyes to everyone. Jess, Gabe, Sister and I drove down the mountain and to Dundee for our last and final day in Oregon.

We sampled at a few wineries.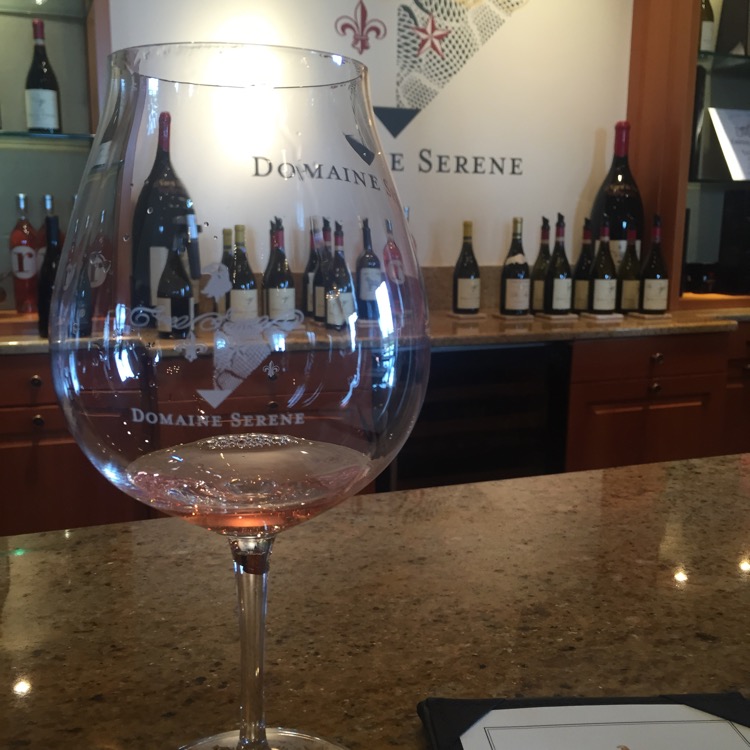 They each had their own unique feel to it. Like, for example, the one with a huge mammoth outside the tasting room. What?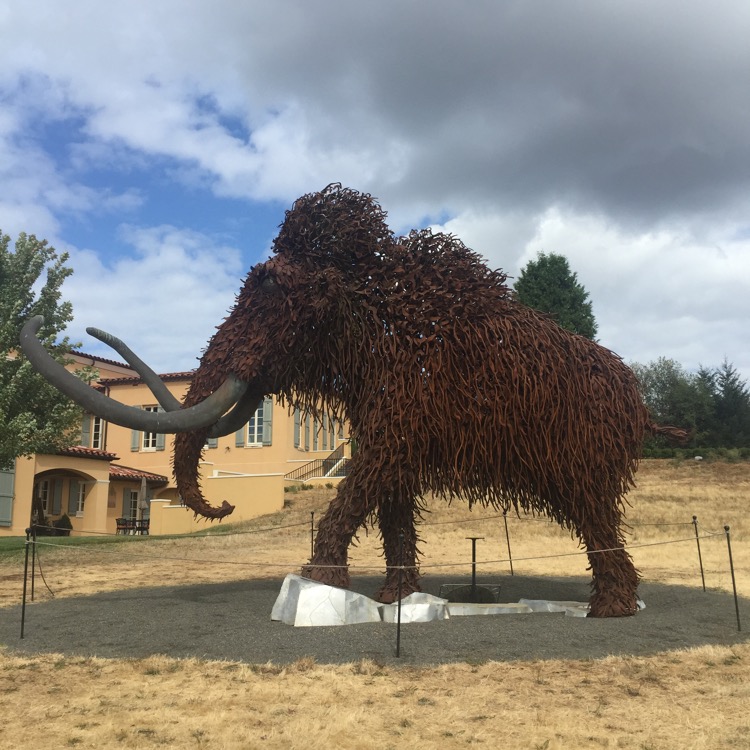 My favorite was probably the Stoller Family Estate. There were acres and acres of vineyards.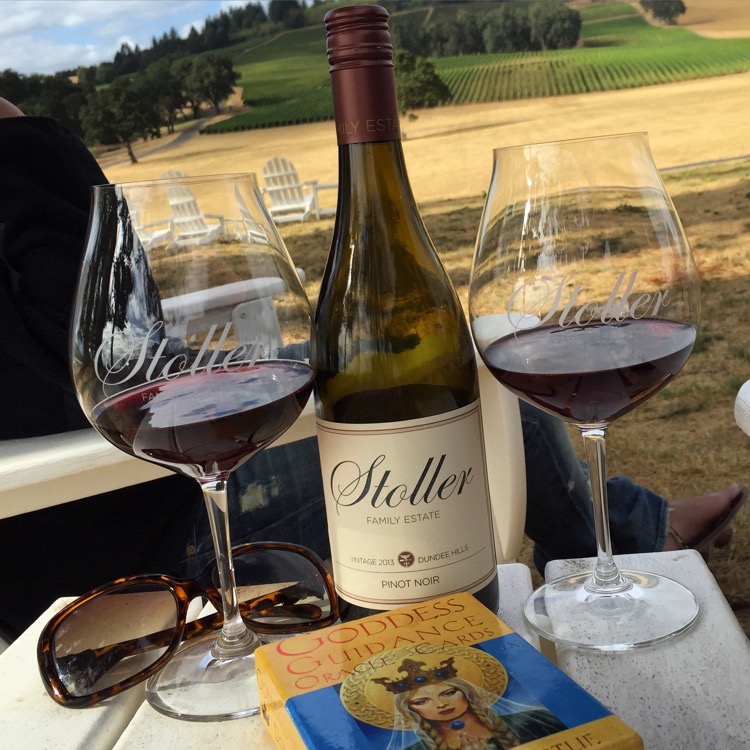 And a tire swing. So, by default, it wins. You know?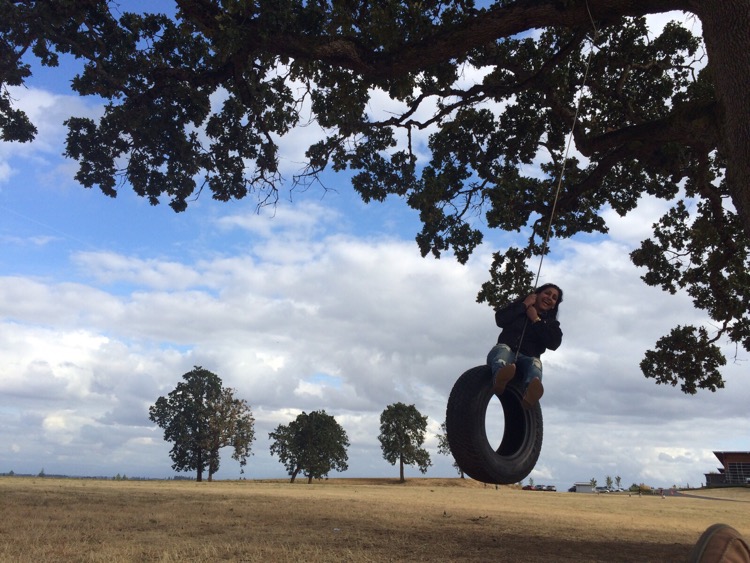 Eventually, we were tired of wine tasting and most of them were closed anyway, so we went to the grocery store, picked up a few things, and went to the house we were renting for the night.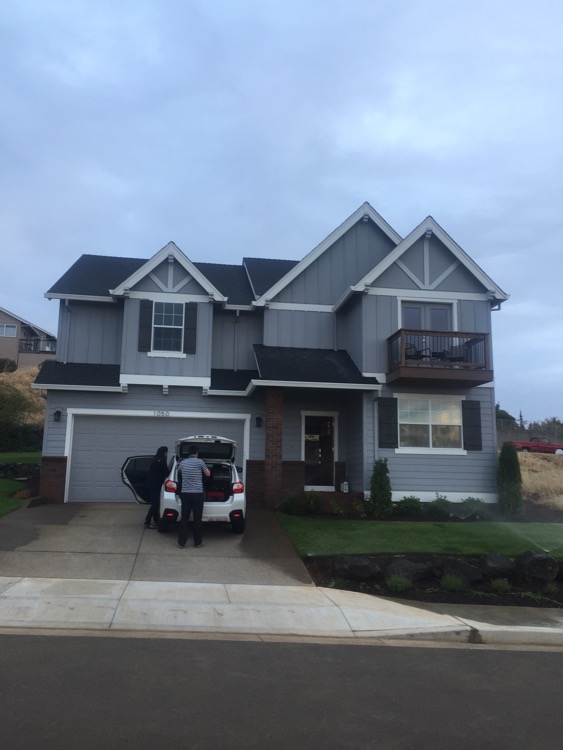 The owners were so sweet and left us a basket full of goodies.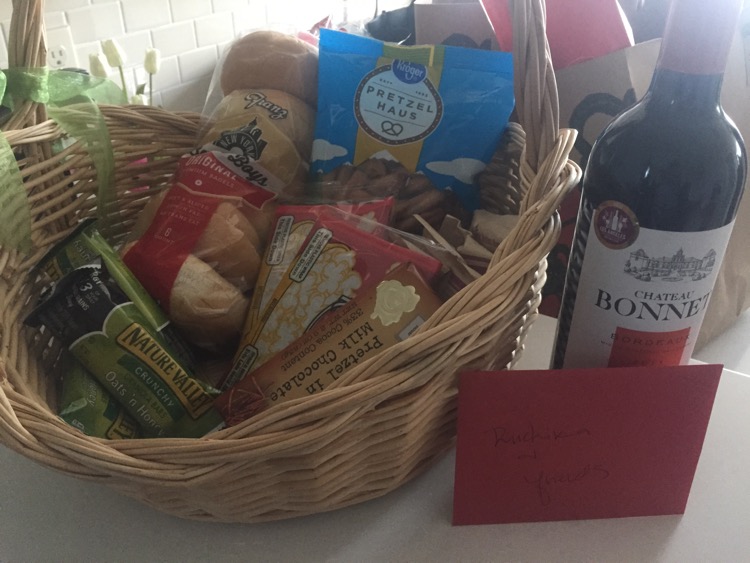 They also had little notes around their house. My favorite was this note taped on the shelf of their library. Both the husband and wife are teachers so they had a few books that I wanted to add to my own collection. I only took one because I felt guilty that I had no books to leave behind.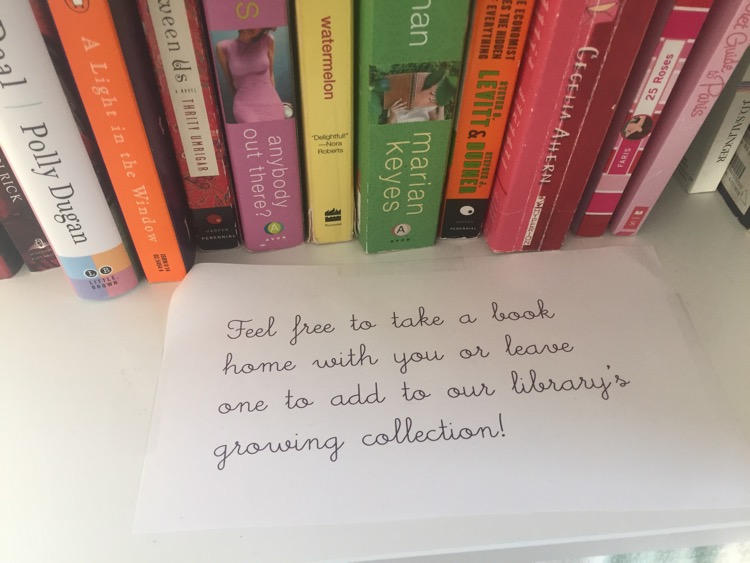 While I was exploring the house, Jess got started on appetizers. (A baguette + mashed up avocado + salt + pepper + minced garlic). SO simple, but so good. This may be my new dish to bring to Women's Circle.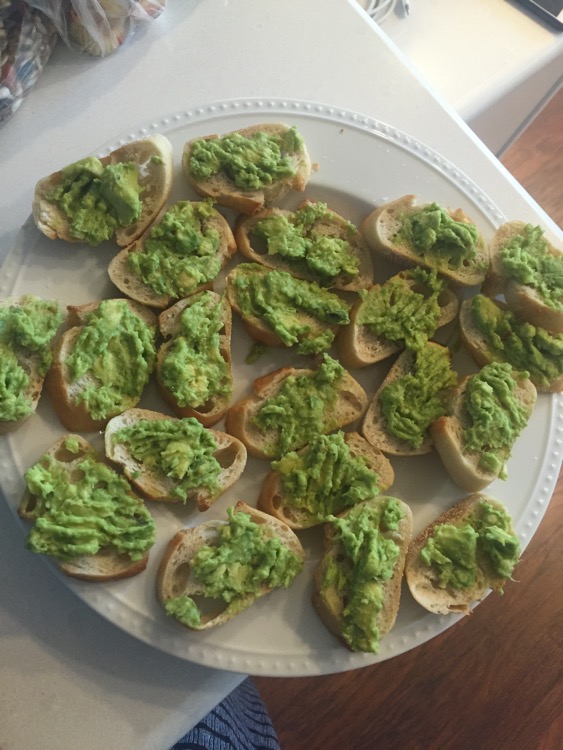 We also grilled up some meat and veggies. After a weekend filled with vodka, pizza, pancakes, french fries, and wine, I was more than ready to add in some other food groups.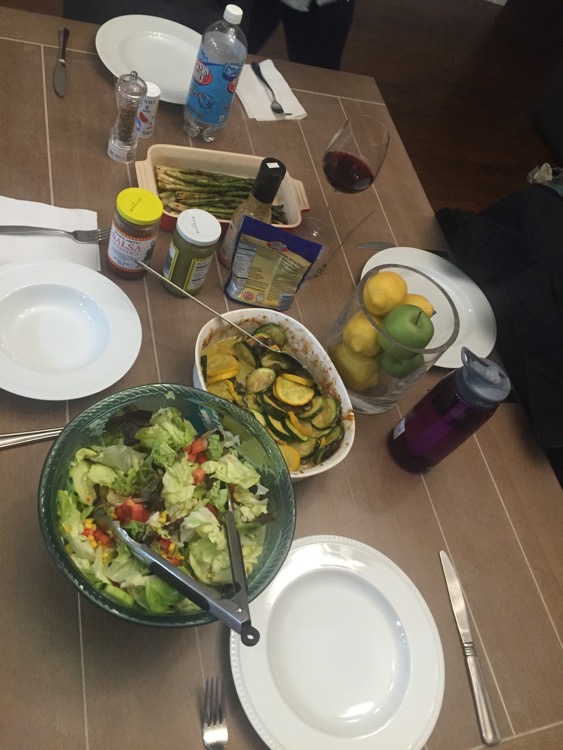 But, despite the over-indulging this weekend, I had such an incredible time. It's always hard to adjust back to reality after such an amazing weekend away. Luckily, I've got two four-day weeks back to back. It will make this just a tad more bearable.
Hope you have a good one!