First of all, feel free to throw in your own creative hashtag suggestions for our trip. I'm not completely sold on #BudhraJAPAN but I continue to use it because nothing else has really won me over the way #sisTurkey did.
My goal is to document every single day of our trip on this blog. Primarily because I failed at doing it for our Turkey trip and, just as I had imagined, the little details of our trip lose clarity if not captured somewhere!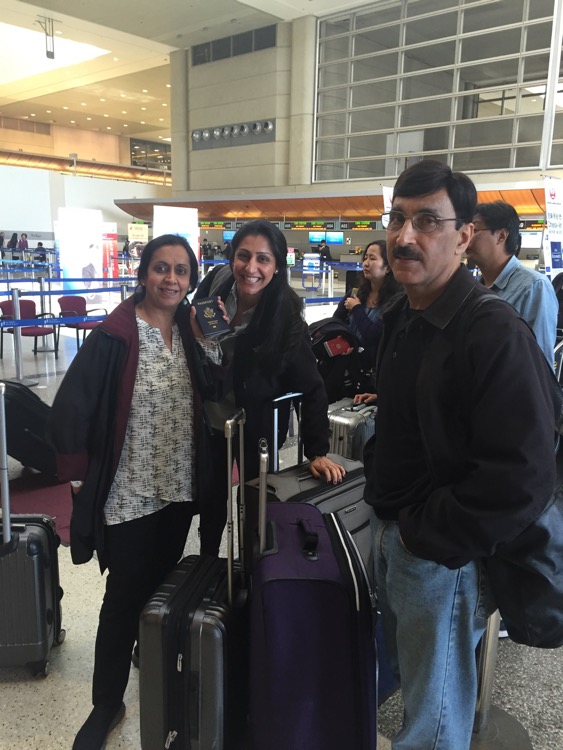 Aside from our family Cancun trip last year and a trip to India for Bhav and Jeej's wedding, the last family trip we took abroad was back in 2005 when we went to Switzerland. My papa loves traveling so, needless to say, he was MORE than excited about this trip.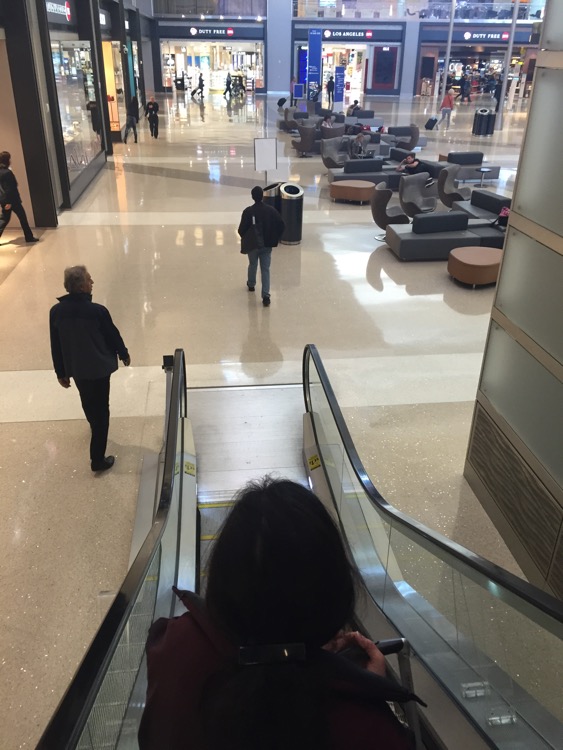 So much so that he was 20 steps ahead of us all even before we left LAX.
My mom tried to outrun him when he chose to go on one of those moving walkway things. But, aside from making us laugh, she was unsuccessful at her attempt. He caught up within seconds.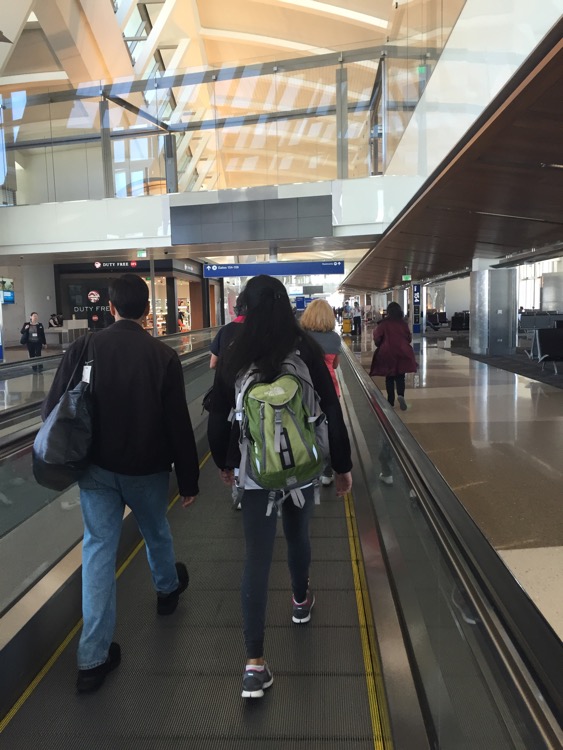 We were flying Business Class – my first (and probably last) time ever. We hung out in the lounge until it was time to board our flight. In between eating and walking, there was very little time to panic and worry about the flight.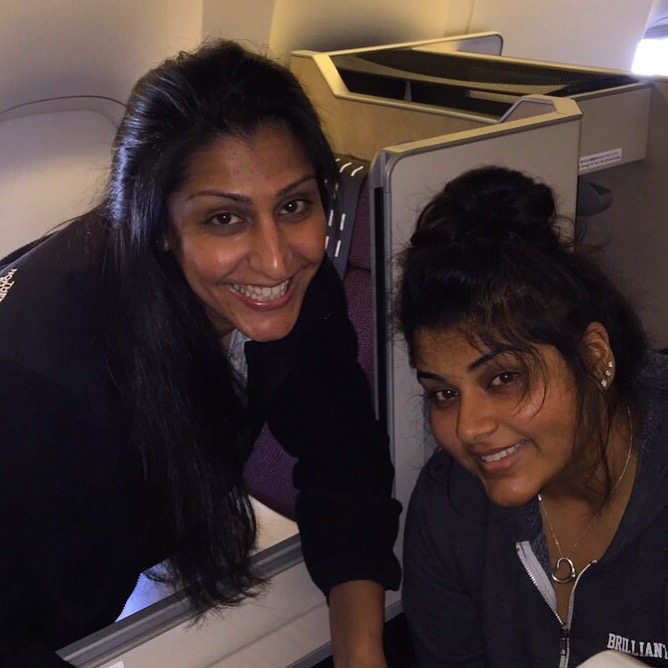 And, once I got on the flight and saw all the accommodations for Business Class, I was pretty content. No Xanax. And only two tears during take-off. That's progress, my friends.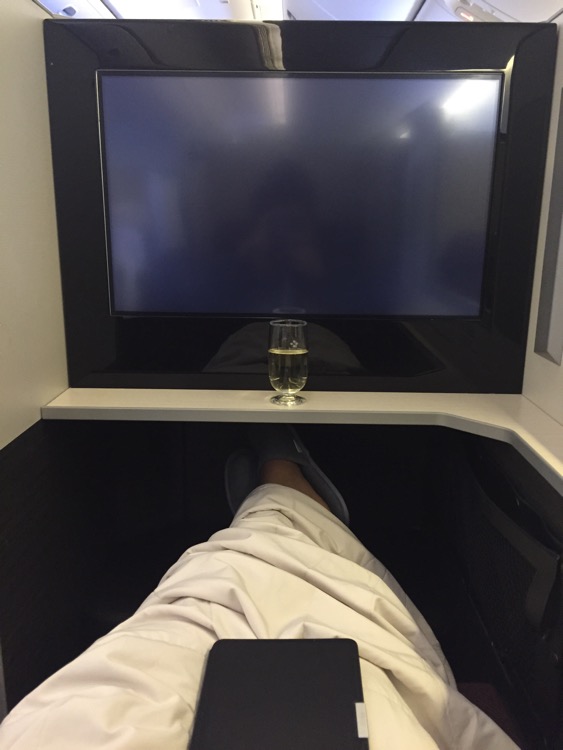 Shortly after takeoff, the flight attendants came around and offered us champagne. People who say no to this confuse me.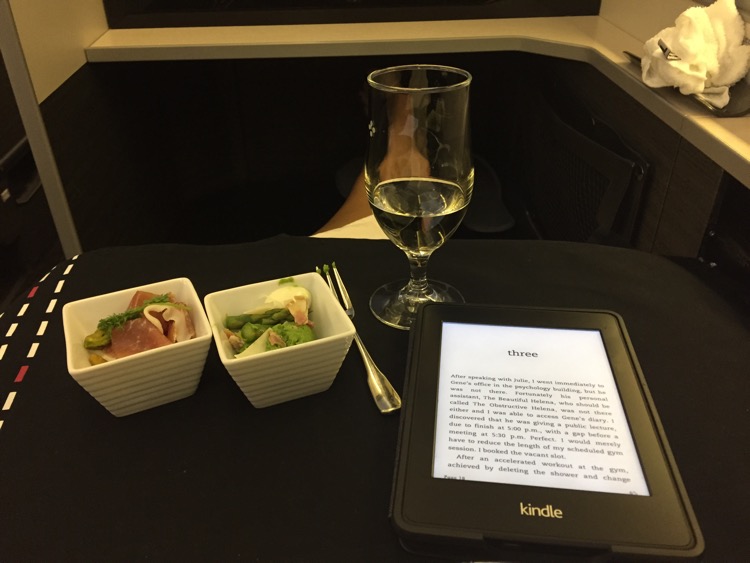 After a few hours and one too many bumps of turbulence, I decided to pay for wifi. When the champagne wears off and the anxiety peaks, you gotta find distractions. And my family whats'app chat is my favorite distraction. I sent them pictures of my in-flight food.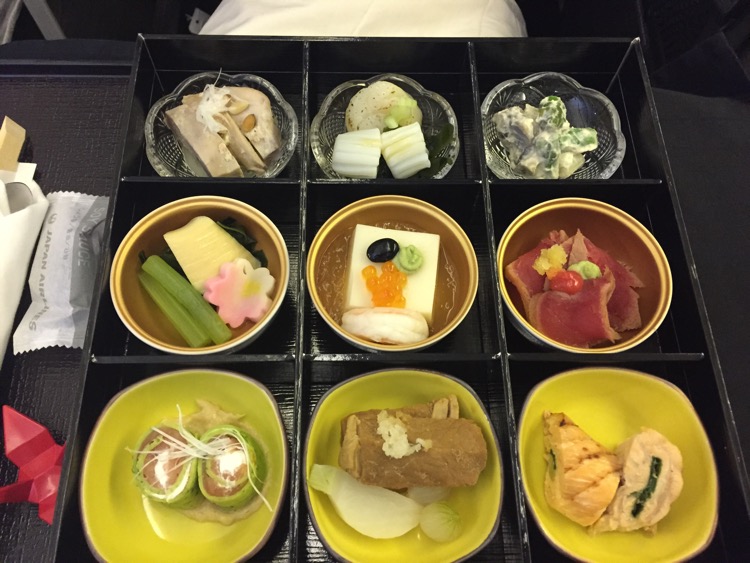 (That I didn't eat. I swear – I'm gonna come back 10 pounds lighter because of my aversion to Japanese food!)
I think the Business Class folks were probably so weirded out by the average, crazy folk like me that wanted to take pictures of EVERYTHING.
#sorryNOTsorry
I'm just glad we made it.
Konichiwa.
Questions of the Day:
What's the last flight you've taken?
What's the last family trip you took?