Well that was quite the debate last night, am I right? Although, to be fair, Hillary didn't have to try too hard. Here are a few of my favorite moments from the night, along with a couple of tweets about the debate.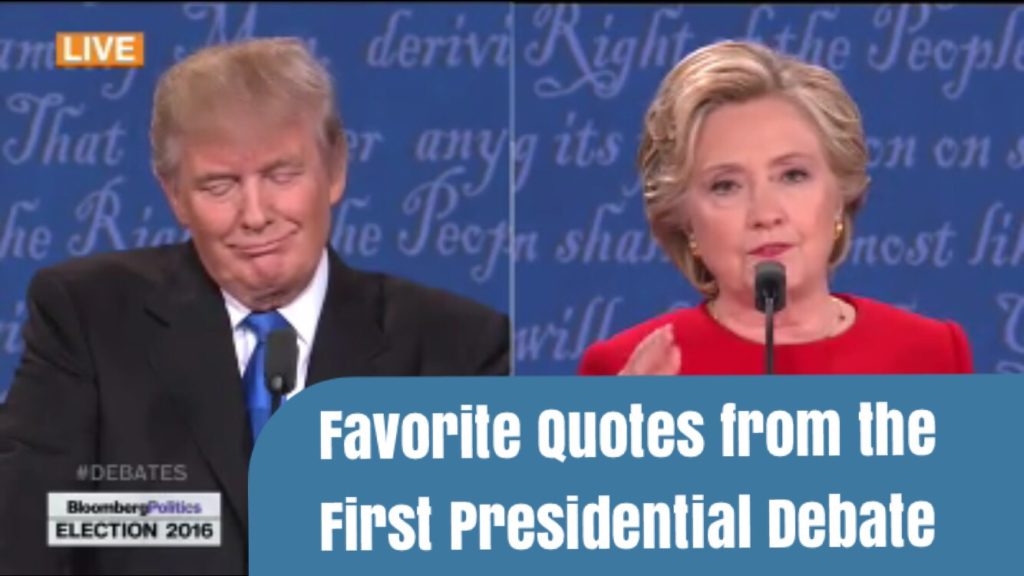 HRC:
"I have a feeling that by the end of the night I'm going to be blamed for everything."
DT:
"Why not?"
__
HRC:
"He paid zero in federal income tax."
DT:
"That makes me smart."
__
DT:
"Our airports are like 3rd world countries."
__
DT:
"You've been fighting ISIS your entire adult life."
(Hillary turned 21 in 1968. ISIS was founded in 1999. Ummm…)
__
DT:
"A city where I have investments…"
(Not a city where 'loved ones are lost' or 'good people live.' But he has property there so he knows the struggle.)
__
DT:
"African Americans, Hispanics are living in hell. You walk down the street, you get shot."
__
HRC:
"I prepared to be the president and I think that's a good thing."
Favorite Tweets: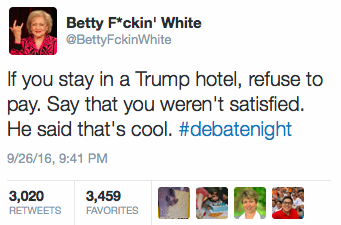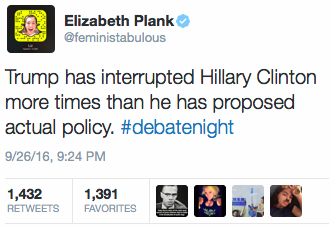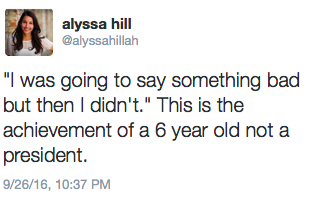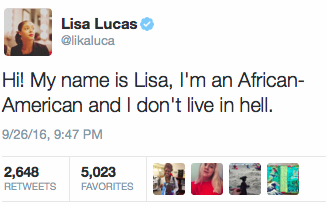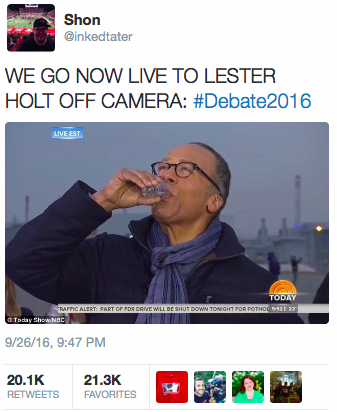 Questions of the Day:
Have you registered to vote?

What was your favorite line from the debate?