Good morning!
I'm going to add a bunch of exclamation points in this post and pretend to be really peppy in hopes that the fake excitement actually turns into real excitement. It's just hard to be excited when you're coming back from a week-long vacation, y'know?
But, anyways, let's do the 'exclamation point' thing and see if that works, yeah?!
HAPPY MONDAY!
This weekend was fantastic and not a bit productive! Ankur's parents were in town and we got to show them around Harrogate and Cumberland Gap. It was so much fun being with family and it's always so difficult to say goodbye! There may have been tears involved when we parted ways yesterday, but let's not relive that part of the weekend. Let's go through all the fun pictures instead!
Our Weekend:
Since they got in late on Friday night, we all slept in a little bit on Saturday morning. After we woke up and had our coffee/tea, we decided to head out to Cumberland Gap to hike the Fitness Trail. It's only been a month and a half since I did this trail with my dad, but the green colors we saw back then have changed to oranges, yellows, and reds! Fall is here and we are l-o-v-i-n-g it!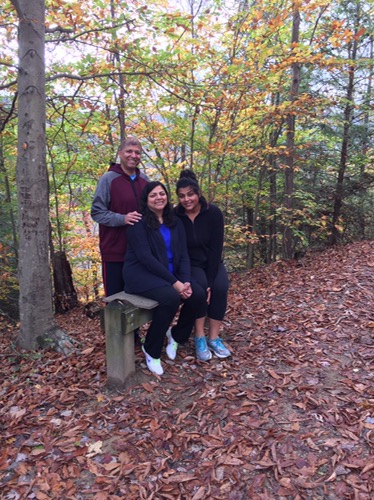 The air was crisp and it was a little chilly when we first started hiking. But once we started walking a bit, we warmed up pretty quickly. The two-mile loop we did wasn't very strenuous, but it was enough to work up an appetite.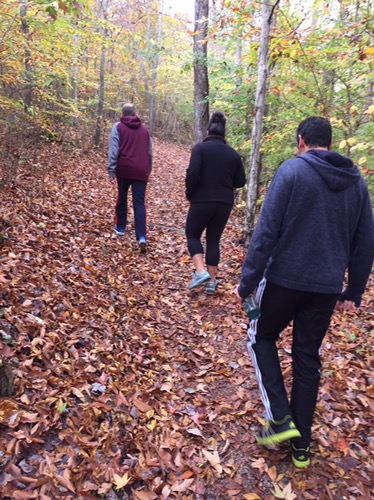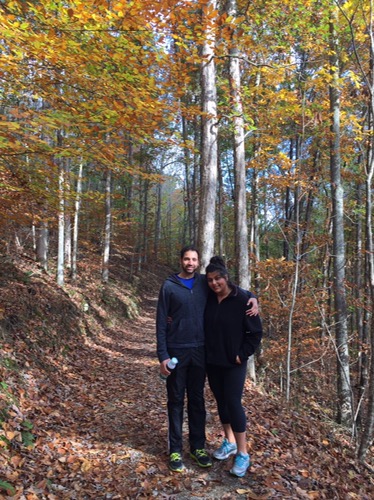 We stopped by the mini Farmer's Market on the way home to pick up some strawberry jam for breakfast. (Fun fact: the strawberry jam we like is made in Asheville, NC. That's one of the places we want to visit before we leave the east coast!)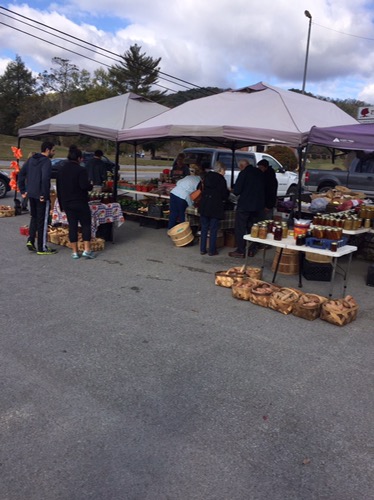 Once our tummies were happy and fed, we went back out to the Cumberland Gap area. We visited the Pineapple Tea Room and the Iron Furnace.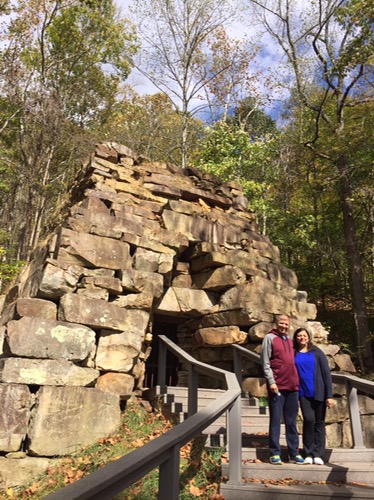 We walked around the Gap for a little bit, but, like most places around here, there wasn't a lot going on. So, after an hour or so, we decided to head back home.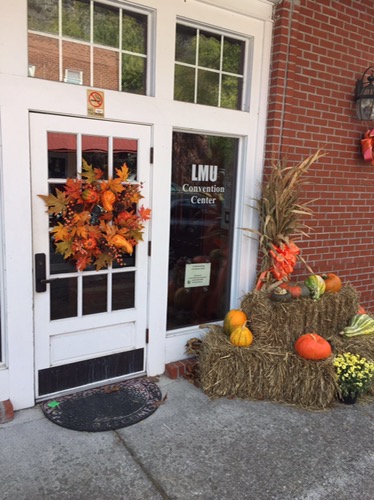 With the temperatures dropping and the wind blowing, we were all much comfier at home anyways. We pulled out Mexican Train Dominoes and settled in for the evening.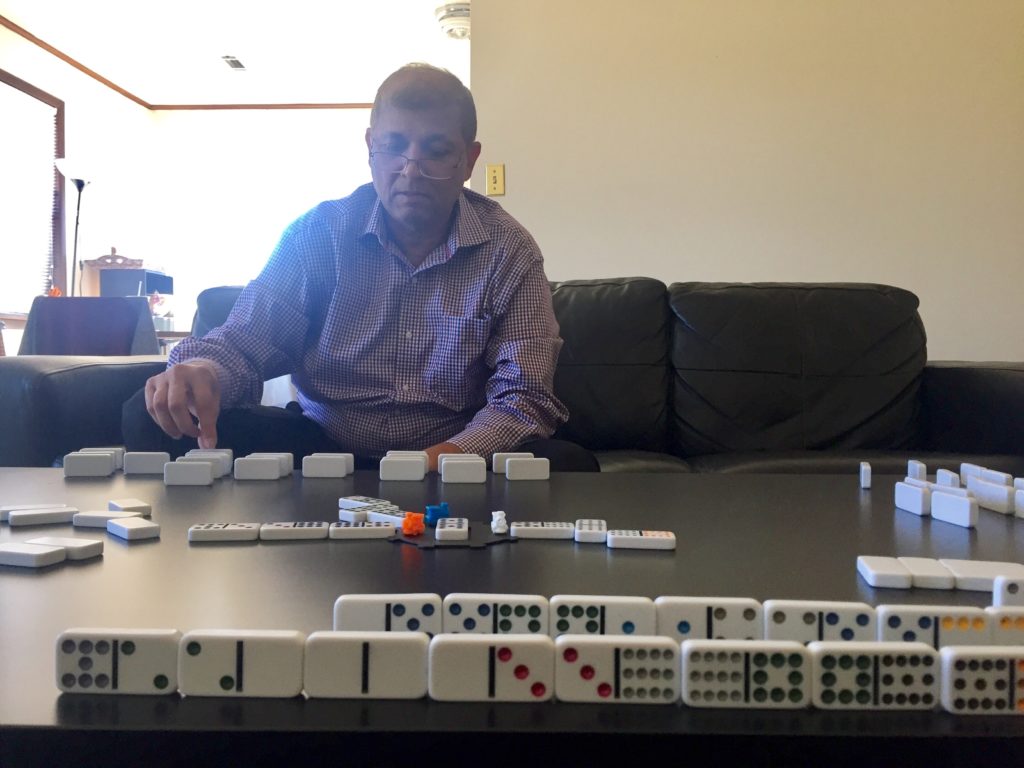 On Sunday, we explored Ankur's campus in the morning, did some shopping in the afternoon, and played some more Mexican Train Dominoes. (This game never gets old). Around 6PM, we said our goodbyes and I started this blog post, along with some preparation for the week ahead!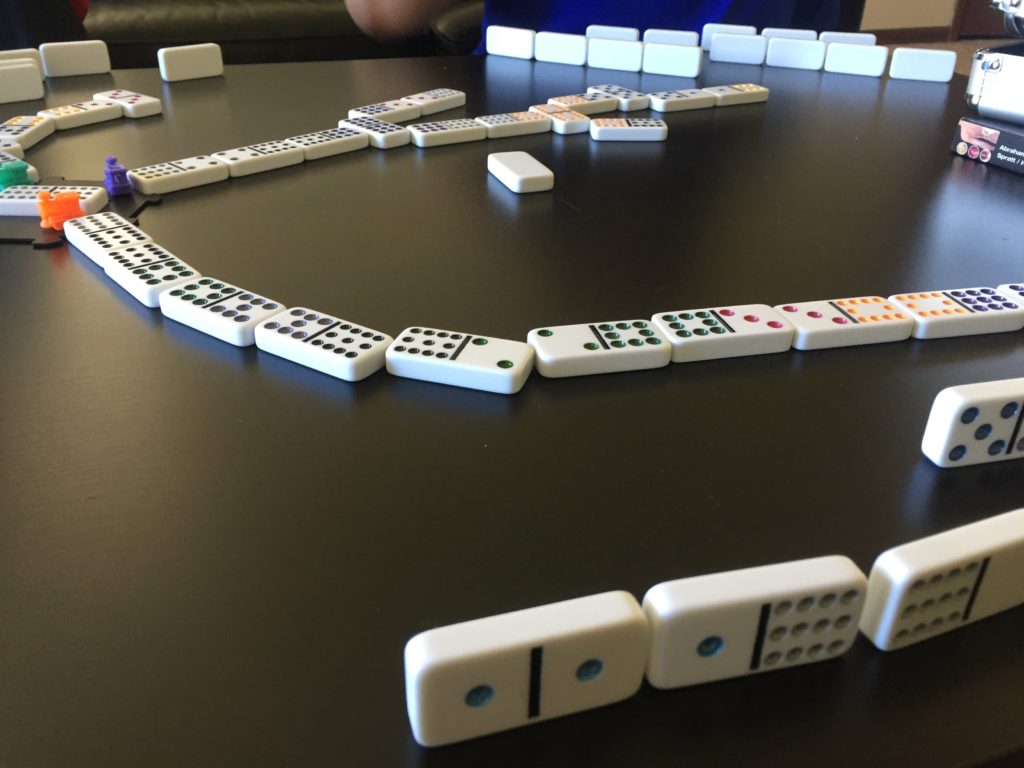 It was extra emotional to say goodbye to family on top of my week-long vacation coming to an end. But, I just keep reminding myself that Winter Break is around the corner and it'll be here before I know it!
I'm sure once I see the kiddos today, I'll feel much better about going to work.
And, probably, after I have a cup of coffee. Or two.
So, I'll get to it.
Have a good one!
Questions of the Day:
How far do you live from your family?
What did you do this weekend?

What's your favorite board game?